As I searched my mind for places to take visitors to Reno and Sparks, I came up with a little list and I know, I know it's "just a mall" but Legends was on the list - and for good reason! First of all, it is a cool place and second of all, the art and the fountains are truly special and unique.
I am a fan of public art and also a fan of little bits of history scattered throughout a space. Legends offers up both. The art on display is usually connected to historical figures and events that shaped our Northern Nevada/High Sierra Region.
The art on display at Legends highlights the Indigenous population, with statues of Wovoka, Northern Nevada Paiute Leader born in 1856 and founder of the second Ghost Dance movement, Sarah Winnemuca, Northern Paiute activist, author and leader and Dat So La Lee, celebrated American Indian basket weaver from the Washoe tribe.
Other favorite art pieces at Legends include a wonderful statue of Mark Twain, reading near a beautiful water play area decorated with sculptures of animals important to our area including the Desert Gopher Tortoise, Nevada's state reptile, and an Ichthyosaur, our state fossil.
Why is Mark Twain here? Because "the use of the pen name of Mark Twain first occurred in Samuel Clemens's writing while in the Nevada Territory which he had journeyed to with his brother. Clemens/Twain lived in Nevada from 1861 to 1864, and visited the area twice after leaving. Historians such as Peter Messent see Clemens's time in Nevada as "the third major formative period of Mark Twain's career" (Wikipedia, and also the plaque near the Mark Twain Statue at Legends).
The art at Legends also highlights the history of Chinese people in Nevada, with a sculpture of a Chinese Railroad Worker, and also the history of the Cowboy and of the Pony Express. The Pony Express statue is an entire fountain that serves as an informal wishing well for guests.
My friends enjoyed the sculpture of the Cut Throat Trout and liked learning little tidbits about Nevada history along the way in between checking out the shops and restaurants. The addition of water fountains and fireplaces add such a nice touch to the space as well.
I recommend Legends both for shopping, certainly but also for walking around on a nice day and enjoying some of the art that celebrates Nevda history. A fun game to play with kids or friends might be walking around Legends and counting how many statues you see, or perhaps just taking each piece in and then talking about the people and events featured via this truly amazing public art.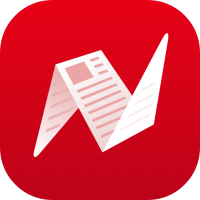 This is original content from NewsBreak's Creator Program. Join today to publish and share your own content.