The current air quality measure for Reno is 172 AQI and for Sparks is 172 AQI, both of which translate to "Unhealthy - Everyone may begin to experience health effects. Members of sensitive groups may experience more serious health effects."
This is due to wildfire smoke from the Tamarack, Dixie, and Bootleg wildfires in our area. These wildfires are bringing smoke and hazy skies, along with very poor air quality into our region, especially to areas downwind like Reno and Sparks are.
It's not just what we are breathing in, it is also what we are able to see - visibility reductions below 3 miles have occurred in areas across Western Nevada and the Sierra with many air quality sensors reporting unhealthy air and hazardous conditions.
Looking outside now in Reno and Sparks is seeing a haze of brown grey sky and breathing in a thickness that pinches of smoke - it is best to stay in today, or to reduce the time you have to spend outdoors. From Breezometer.com, "Reduce the intensity of your outdoor activities. It is recommended to limit the time you are near busy roads, construction sites, open fires and other sources of smoke. Staying indoors with an activated air filtration system would be best for your long term health."
Air Quality is measured "with the Air Quality Index, or AQI. The AQI works like a thermometer that runs from 0 to 500 degrees. However, instead of showing changes in the temperature, the AQI is a way of showing changes in the amount of pollution in the air. Air quality is a measure of how clean or polluted the air is" (SciJinks).
At time of writing, the Tamarack Fire is about 4% contained, which leaves a long way to go in the hopes of putting it out and getting back to bluer skies, safer conditions, and better air quality for those of us in the Reno Sparks area.
A glance at the weather for the week ahead indicates a special warning about the wildfires in our area, more hot temps and the hope and potential for some wind - and we've learned from our three day blue sky streak last week, wind helps clear this smoke.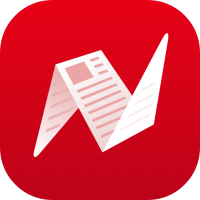 This is original content from NewsBreak's Creator Program. Join today to publish and share your own content.