Casino restaurants are known for being extravagant, special and yes, a bit expensive. RIM- Asian Bistro in the Grand Sierra Resort is no different. A lot of casino restaurants have a wait time, or waiting list and we were fortunate that RIM was only a 32 minute wait.
The atmosphere is dark and inviting. The restaurant has a main restaurant with a bit more decor and an extension down the hall - pleasant, less crowded, and good for bigger groups and families to spread out. We were seated in the room down the hall at a lovely corner table with some seriously nice cozy chairs.
What I love most about eating with friends is turning a meal into a family style feast. This is what my girls and I did. My friends are vegetarian, and I used to be a pretty serious vegetarian, so it is what I prefer when I can but, I have strayed from the path in my food review and life journey, which is okay too - things happen! But, I was happy to see the large variety of vegetarian options on the menu here at RIM-Asian Bistro.
We ordered a lot of food - here's the list:
Tempura Shrimp & Vegetables* $18
Braised Tofu $13
Garlic Green Beans $12
(2) Fried Rice With Dried Scallop And Egg White* $19
And two vegetarian sushi options:
Energy $9
Asparagus Time $9
My daughter, a not so vegetarian girl who is into sushi, ordered Hamachi* $8, Maguro* $8, and Sake* $8.
When the food came we placed it all in the center of the table and passed the plates. Magical!
Every item was delicious. The tempura was light, fresh and addictive. The green beans were healthy garlic perfection. The rice was so simple, yet so amazing. And we loved all of the sushi - my daughter devoured hers, as a growing preteen, and she even had some of our vegetarian sushi - which was absolutely delightful! Crisp asparagus with sweet tempura sauce on one, and a variety of crunchy vibrant veggies on the other - fantastic!
For more information on RIM-Asian Bistro, check out their website. Or if you are in or near the GSR and craving light, fresh and filling Asian food they are open for dinner only - here's their hours:
DINNER
Friday—Sunday: 5:00pm—11:00pm
Monday: 5:00pm-9:00pm
Tuesday: Closed
Wednesday & Thursday: 5:00pm—9:00pm
Reservations are recommended and you can make them online.
Our YELP Reno family has rated this at around 3-3.5 stars, but for me, it was as close to 5 as any Asian restaurant in town. I will be dreaming of that Tempura for weeks and longing for that veggie sushi until the next time I can get back to RIM-Asian Bistro - maybe on a date, because food this good and gorgeous deserves to be shared!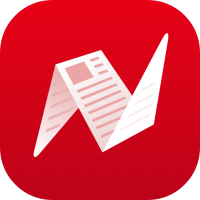 This is original content from NewsBreak's Creator Program. Join today to publish and share your own content.