I am blessed to have friends from college who decided to travel to visit me for vacation this summer. They wanted to spend a night at one of our casino resort hotels, and decided upon the Grand Sierra Resort. Now, I have a personal goal to spend a night in all of our biggest little casino resort hotels, but my first time ever was last night at the GSR and it was so wonderful!
I have said before, the GSR is probably my favorite casino resort in Reno maybe just because it looks so dang majestic over there all by itself, shining bright at night. The GSR feels like luxury right upon entrance - they are currently undergoing a bit of construction work on the outside of their main entrance, but once you get in it is gorgeous - white, bright, shining lights and a dazzling red carpet for the blinking and flashing games on the casino floor.
My friends did not have to wait long to check in and everything seemed really clean, efficient, and bright - again, bright that might be the best descriptor so far, in a good way, a gleaming way. And for me as a non-smoker, the GSR smells the best of all of the casinos I've been in thus far, - there's still that smoke smell, but it is not like you are unable to breathe, so that is pretty good.
The hotel room was beautiful. What a joy to share this with friends! The beds were cozy and glamorous, the decor was calming - lots of blue and white, and the room was spacious. It had a fridge and a little coffee maker. Our only wish was that the bathroom had towel racks and a fan - it gets steamy in there!
We really enjoyed the room, the friendship and the bit of pampering that comes with staying in a fancy hotel. The view was … well, high and not that much to see but we could see the giant swing, the parking lot, some mountains and given that we are surrounded by three wildfires, a lot of smoke haze.
We enjoyed the pool - music, fun, lots of people but still some respect for personal space, sometimes, and even in the 96 degree weather, I loved the hot tub for a bit. We also had an amazing meal at one of the casino restaurants (review soon!) and enjoyed staying up late laughing and watching reality TV in bed.
I recommend the GSR for a girls night out, and for maybe, one day when I find that special someone, a date night out - it has so much to offer, a lot to explore, and being in its brightness makes you feel automatically pretty happy.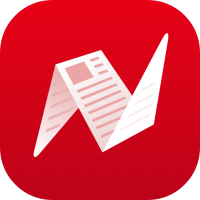 This is original content from NewsBreak's Creator Program. Join today to publish and share your own content.