A few nights ago my friends and I went out - first to Mexcal, a restaurant that I have already reviewed and loved, and then for dessert to Rolled Mountain Creamery, a place I have never been to but wanted to go - thanks again, to following their Instagram feed. Foodies of Reno, following our local restaurants on Instagram is absolutely too good, too tempting and will have you wanting to eat all of the time - just a warning!
We went to the Downtown location, on Riverside Drive. The location is cozy, hip and happening but also, one should note right next to a construction site. I hope they are building something great, that will enhance the cool, local business, nice park near the river feel but I do not know. Rolled Mountain Creamery is right next to Hub Coffee, Beaujolais Bistro, and Dorinda's Chocolates and it feels hidden, special and there's a lovely cobblestone area of tables for people to sit and enjoy their friends, ice cream, and a bit of Reno's quiet side.
What makes Rolled Mountain Creamery unique is this, from their website, "Inspired by the street vendors of Thailand. Rolled Mountain Creamery offers made-to-order ice cream rolls, which is both fun to watch and delicious to eat. Our ice cream is organically crafted with fresh ingredients with a variety of mixtures and made by freezing the ice cream to order on an anti-griddle. All of our flavors can be created with our vegan "ice cream" base" (Rolled Mountain Creamery). They are also Reno's first rolled ice cream shop!
Also of importance, from their website, is the focus on sustainability, "At Rolled Mountain Creamery we focus on more than just good ice cream we also care about our community and from our first day of serving customers we adopted environmentally-sustainable practices. Starting with our recyclable and biodegradable cups and spoons we are conscious in avoiding practices that would harm the health of humans, plants and animals or deplete the Earth's limited resources. We also strive to have our business and our families align with ideals that make our world—locally and globally—better and healthier. Northern Nevada is a beautiful, thriving, and special place and we love to be a part of that unique character. Our region is bursting with incredible talent—from locally sourced ingredients to photographers and artists—and so we choose to utilize goods and services from our community whenever we can" (Rolled Mountain Creamery).
What stood out first was that the place was busy, but pleasantly so. Not a long wait, but a nice anticipation. My friends ordered a Green Tea Boba and my daughter and I decided to share her usual favorite from any place, any time, a Cookies N' Cream.
Watching them create this frozen treat was an experience - a treat for the eyes, senses, and also ears as the sound of the chopping was frantic, yet meaningful. This was art, and work, not just ice cream! They pour the cream on their super cold slab of metal and start artfully smashing away. It's beautiful. They mix in all of the ingredients your order requires, and then once it is frozen enough bam, they start to roll it. The rolls are gorgeous to behold - like roses!
For those few nights this past week, you all know, we had some lovely weather - clear skies, good temps, and a great breeze - so our ice cream on the cobblestone outside of Rolled Mountain Creamery was quiet, idyllic, and beautiful.
And of course yes, it was delicious. There's something about that roll that makes it feel extra special, and the combination of flavors - we all know cookies n cream is always going to be delicious if it is your favorite, but my friend's Green Tea Boba was wild - unique, and interesting!
Check out Rolled Mountain Creamery at its Downtown or Village at Rancharrah location - you will enjoy the ice cream and the experience!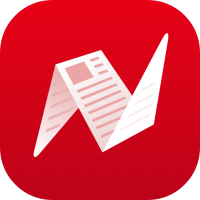 This is original content from NewsBreak's Creator Program. Join today to publish and share your own content.