I picked my friends up from the airport at around 5:45. They were hungry and I had a few ideas about where to take them, but when I remembered that they were both vegetarian one idea stood out - Feed the Camel, the food truck event on Wednesday night.
I love food truck events. I love food trucks. Everyone could eat what they wanted, try something new, explore things but still stick to their values and diets, and every single item was sure to be delicious.
We arrive at Feed the Camel and it is pleasantly crowded, but not so much that we think we should just leave. We walk the line of food trucks. I know I have been wanting to try The Potluck Truck since forever, so, even without my saying anything this is the one that drew the girls in. But believe me, we wanted to try them all!
My daughter was thrilled because of the Hot Cheeto Fries on the menu. Fries that were a whole meal and came topped with Hot Cheetos? Sign her up!
My friends were intrigued by the Wonton Tacos. All in all we ended up ordering a lot of food - and some amazing lavender lemonade to go with it.
The reviews? Chef's kiss from my daughter for those Hot Cheeto Fries. They are beautiful and it is no surprise that plates like this are what make people fall in love with The Potluck Truck. I wanted to order the Chicken Elote Fries but the nice man behind the counter told me to go for the Chicken Elote Wonton Tacos. And they were amazing.
I ordered three but could have had six.
My friends ordered vegetarian options - potstickers and Elote Wonton Tacos. They also grabbed a beer from Pizen and Wine.
I am cool and prepared enough now to travel with a picnic blanket in my car at all times, so we were set to lay on the grass, catch up on the past 20 years, and enjoy some great local food on their first night in Reno.
I recommend The Potluck Truck if you like plates of epic ingredients, especially corn - elote! - and tons of stuff piled onto fries, and who doesn't? The entire concept of Wonton Tacos is brilliant and they were so delicious it was sad to see the empty plate.
Feed the Camel was also a great event - food and summer, outside with family friends - perfection!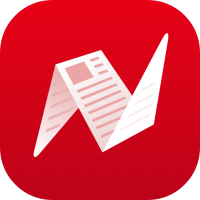 This is original content from NewsBreak's Creator Program. Join today to publish and share your own content.