I have friends from college coming to visit me this week. It will be their first time to Reno. Here's a short list of the must-see Reno places that I want to show off to my friends:
1 Truckee River and the Riverwalk District - everyone visiting Reno should take a walk along the Truckee River downtown and check out the businesses, art and local Reno culture in this area. I would also recommend, and hope to book tickets to the Weird Reno walking tour that provides both the walk along the River and a great dose of history, along with comedy and magic.
2 A Casino - pick one, depending upon the wishes and personalities of you and your friends and visitors. I usually go with GSR because it looks so fancy, and because my friends and I are not really into casinos so one is enough. The ones downtown are nice, and most of them are connected so that might be fun if you and your pals want to spend a lot of time in casinos.
3 The Nevada Museum of Art followed by a trip to Sundance Books and tea at Too Soul Tea Co - this is one of my favorite things to do in Reno even on my own. An afternoon at the museum, a walk to the bookstore, and time for tea after. What a perfect day!
4 Sparks Marina followed by a trip to Lighthouse Coffee, a walk around Legends - okay okay, I said Reno but this is so close and it is a good, peaceful and delicious side-trip to our neighbor Sparks. You and your friends can walk around the marina if you wish, or just look at it and then go have coffee.
5 A local restaurant like no other - I'm thinking Rice Box Kitchen, one of our Casino Buffets, if it is open, or a new restaurant in midtown like Mexcal.
6. Bonus: an event in a park like Food Truck Friday, the Riverside Farmers Market, or just a picnic or walking tour of the Wilber D. May Arboretum. We have really beautiful parks in Reno and just taking some time to chill in one of them would be a nice way to spend time catching up with old friends and showing them the city where you live.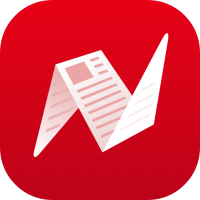 This is original content from NewsBreak's Creator Program. Join today to publish and share your own content.