I have to start off by saying this kind of thing just usually is not for me. But, I have been wanting to learn about Reno history for a while now and I have a 12 year old who is suddenly into ghosts and ghost stories. So, I picked up a copy of Haunted Reno by Janice Oberding when I was visiting the amazing, go to it soon, I mean it, gift shop of the Nevada State Railroad Museum in Carson City.
This shop had a Haunted everything book but I decided to start with Reno and maybe, if I feel ready, work through Haunted Carson City, Haunted Tahoe, and probably the most scary, Haunted Tonopah for some reason.
I was able to flip through the book rather quickly and I think it is more of a read what you want, when you want kind of book. You can look up various areas and read about them.
What struck me most was the fact that somehow I had never given much thought to the existence of 80s ghosts. When I think of ghosts it is usually the old timey ones - from the 1800s, from the early days - cowboys and settlers and pioneers and Victorian era ladies. There were plenty of ghost stories about these types, Bowers Mansion for one, the Courthouse for another, but we also have some ghosts from the 1980s hanging around on a sidewalk in downtown Reno.
Here's the books description, I do not want to spoil it for you so this should be enough!
"The flashing neon lights of Reno harbor a ghastly past. With its wide-open gambling, divorce laws and around-the-clock casinos and bars, the Biggest Little City in the World was a rough and wild town with a turbulent history. Victims of Priscilla Ford's Thanksgiving Day massacre haunt a downtown street. After a disappearance and death shrouded in mystery, the spirit of Roy Frisch still lingers near the location of George Wingfield's home. Lynched by a mob for a death that never happened, the angry ghost of Luis Ortiz still walks the bridge at night. The queen of haunted Nevada, Janice Oberding, unearths the ghoulish history that put the "sin" in Nevada's original Sin City" (Publisher).
That Thanksgiving Day massacre was a tragic read, but now I know why I do not want to walk on that sidewalk downtown. And the story of Roy Frisch is absolutely fascinating, eerie and it's what got us into this whole thing because we heard the story on the Weird Reno walking tour and had to know more.
So all in all even though I am totally creeped out by this stuff, reading Haunted Reno was informative because of the history it provides, and it was scary because of the ghosts it provides. Let me know if you pick up a copy! I bet it would make for a great Halloween gift, if people are into that kind of thing.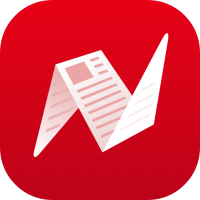 This is original content from NewsBreak's Creator Program. Join today to publish and share your own content.