I am often asked if Reno is a good city to live in. I will admit, in the beginning I had my doubts. But that is because Reno, perhaps more than any other city, suffers from a duality of interpretation. There's the Reno of the casino culture, and one that is always negatively compared to Vegas, and then there's the Reno of the unique local businesses, thriving communities, happening River district, and gorgeous natural environment.
The Reno of the casino culture and all that comes with it - vice, let's say, and a sort of let people do what they want mentality, is one that those of us living in the Reno of the community culture do not really have to engage with all that often. But in this, I think it is important to note that a lot of our casinos do good for the community - it is just this element of stereotype and image that people who live in Reno have to come up against, namely that we all gamble and have loose morals.
Well, we don't. Obviously. The Reno I write about and the one I am happy to live in with my family is a Reno that is full of people who really support each other. When there is a new business in town, people hype it up, share it on social media, go wild about supporting it, and really want to see things that contribute to the greater good of our area thrive.
Plus having casinos is good in many many ways - the whole tax situation, the tourist economy, and then just having things there for fancy - the pools, the buffets, the events, and so on that casinos have available, well, they can be pretty awesome. Again, I think my point in this is to say okay it is casino culture not the casinos - it is the stereotype not the reality, does this make sense?
We have our issues like any city in this neoliberal, postmodern, de-industrializing world - homelessness, for one is a major issue facing our city and most other cities. And we have got to come up with better ways to help those facing housing insecurity. We just have to. So many things are not working and just pushing the problem into new areas that we hope are 'out of sight out of mind' until someone sees them and minds them and they have to be pushed again.
Things converge in any city to make it a good place to live - community, government efforts at increasing the public good, a thriving economy, pleasant and affordable living conditions, things to do both urban and in nature. And Reno has all of these things, hands down in so many ways - we have so much going for us here and I think celebrating that is important.
Reno is a great place to live in and a great place for families and kids. We have stuff to work on, yes, but if we all focus on the good, support the good, and work together in ways that make a difference to the things that need fixing, the good will always outnumber the not so good.
Reno offers so much to us in terms of history, culture, the natural landscape of the place, and things to do, participate in, support and see. I love it and this is sort of a little love letter to this place that has taken me in.
I love going downtown for the Wine Walk, for the Weird Reno Tour, to the River. I love seeing cool things pop up like Rice Box Kitchen, Pineapple Pedicabs, and all of the thriving local businesses that make up the Riverside Farmers Market, Food Truck Friday, and Feed the Camel. I love that we have a baseball team and a yoga scene. We have an amazing art museum, cool bookstores, a lot of culture and Reno is just cool.
What makes Reno cool to you? Why do you think it is a good place to live? Keep it classy and clean in the comments and share away!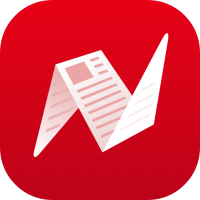 This is original content from NewsBreak's Creator Program. Join today to publish and share your own content.