I always knew that our library system was pretty cool. But I did not know that it was award-winning cool. Our Washoe County Library System has just been recognized with a 2021 Achievement Award from the National Association of Counties for its virtual programming initiatives. Hooray!
This award from a National group symbolizes that the Washoe County Library System has innovative and effective programs that strengthen services for residents. Awards from the National Association of Counties are given in 18 different categories such as children and youth, criminal justice, library services, county administration, information technology, civic engagement, public health, and more.
What did our Library System win? The award for outstanding achievement in Virtual Literacy Plus. As we all know the pandemic in 2020 led to a lot of shut-downs and restrictions. It also had the potential to negatively impact our Library System - a system that thrives on being there, a place, for the public to connect to books, resources, and for those young ones out there, to have access to the tools of literacy.
However, as many us cardholding Washoe County Library patrons know, our system was on top of it pretty much from the start, with truly innovative solutions to meet the needs of our community in place of in-person library programming.
We all can remember their efforts to make the virtual realm amazing, especially for pre-K and K-12 age groups during the pandemic. They offered a truly fun and educational Virtual Story Time program complete with interactive activities, literacy tips, and resources to connect people with information, ideas, and experience to foster and improve pre-literacy skills.
This Virtual Story Time along with other virtual programs of the Washoe County LIbrary System had a positive impact on both the Library's vision of what library programming can be, and on our local communities. Their Virtual Story Time videos have been viewed over 40,000 times to date.
While the libraries are now open, you can still check out their Virtual Story Time. You can learn more about the Washoe County Library's Virtual Story Time on their website. They offer a new Just for Kids virtual story every day at 11pm. This video can be viewed by joining their public Facebook group as well.
So congratulations Washoe County Library System, and congratulations to us for having such a cool and innovative library!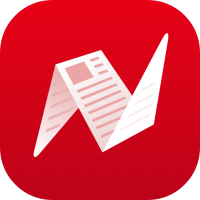 This is original content from NewsBreak's Creator Program. Join today to publish and share your own content.