I was at the Riverside Farmers Market when I came across a booth of pet food and treats.The booth was well stocked, full of things any dog or cat might want, and they even had beer for dogs. The owners were friendly and knowledgeable. So, I wanted you to meet them too. Pet Wants is a small business located in Sparks.
As a cat owner, or really, okay, cat mom I love any small business that is going to help me put my cat's needs and health first and it is clear that for Pet Wants in Sparks, this is their passion.
From their website, Owners Brian and Bridget Nelson write, "Our journey to Pet Wants started when, as we were thinking about opening our own business, we were also researching our pets' food. We realized that, while we were buying more expensive food, we didn't know that it was made in huge factories and that it was sitting for months losing nutrition before we even bought it. We also never thought about how our 100-pound lab and our 10-pound Yorkie probably have different nutritional needs even though we were feeding them the same food. Having the right pet food can make a huge difference and Pet Wants makes that easy and convenient" (Pet Wants).
Pet Wants wants you to know the difference between their products and those that you find in most pet stores. And did I mention they are local? And that they deliver? Here's more about their pet food, direct from their website:
It's simple. Freshness is the key to good nutrition. We provide our proprietary pet food formula that has been carefully developed over the years and deliver to your home to ensure freshness. Your pets will appreciate a healthy, complete and balanced pet food made from fresh, all-natural ingredients. Since our food is slow-cooked to lock in nutrients and is made in frequent, small batches, we deliver the fresh and highly nutritional food to our customers within weeks, not months, of being made. Our customers appreciate the convenience of our auto-delivery system that they can modify prior to each delivery. This ensures that the best possible food is delivered when they need and only how much they need – delivered right to their door – for the same price as most premium commercial pet foods" (Pet Wants).
You can shop online, directly from their website and the folks at Pet Wants will deliver your items to you. For dogs they offer homemade dry dog food and dog treats and chews. For cats they offer homemade dry cat food and cat treats. They have supplements for pets as well as what they call "spaw products" which include homemade sprays and organic balms that help pets calm down, repel insects, as well as a variety of other needs.
Also on their website is a head-to-tail resource guide that really outlines all of the needs your pets have and how Pet Wants can help you to meet and ensure the best for those needs.
For all of you pet lovers out there, I encourage you to check out what Pet Wants has to offer, either via their website or by dropping by their stand at the Riverside Farmers Market this summer.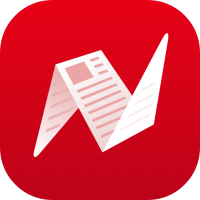 This is original content from NewsBreak's Creator Program. Join today to publish and share your own content.