I am writing this as I look out my window. The sky is so strange, everything is a bit yellow and when I walked outside to take the trash out it all felt kind of ominous and weird. I remember last summer felt like this too, for days and days until ash rained down from the sky. Is this our new normal?
I have a feeling it is. A feeling based in all of that science about climate change, and based in patterns of past summers as heat and drought keep rising and more and more things burn.
This current grey sky is brought to you by the Tamarack fire. The smoke is being carried north into the Reno area this afternoon. Air quality is currently flagged at Unhealthy for Sensitive Groups in Reno.
But we are still a bit surrounded by other fires - the Beckwourth Complex is still blazing, though containment is growing.
It can all feel a bit helpless - watching the sky, smelling the smoke. But we can do something. The US Department of the Interior has a "10 tips to prevent wildfires" list - that's helpful. It includes "Avoid any activities that involve fire or sparks when it's hot, dry and windy. If the conditions aren't right, choose non-flammable options. Remember, conditions and local restrictions should guide your decision for any fire-related activity such as building a campfire, operating equipment, off-roading on dry grass, or burning debris" (DOI).
Yet even with lists and tips that seem very much like common sense, we still have people doing things that are downright as puzzling as they are dangerous - case in point, a man setting fire on the hood of his car to keep bears away in Truckee. This happened just last week and in case you were wondering, no this is not a good idea for anyone at all.
For those of us in the urban areas we can pay attention to the air quality index, check on our friends, family and neighbors who might be in sensitive groups and help them with the things they need so they do not have to head out into the smokey air, and we can reduce our consumption of energy and water to aid in the whole slowing down climate change effort. We can also follow the tips to maintain our cars and be safe and aware when we drive through or travel to the wooded and natural areas around us.
Wildfires are dangerous, surreal and the smoke that stretches for miles and miles is eerie and yes, unhealthy. Studies have shown that wildfire smoke contributed to making the COVID19 pandemic worse for those of us in the path of wildfires and their smoke last summer.
As we all move through this summer season, this wildfire season, let's be smart about how we tread upon this earth and how we take care of each other in times of public health and natural crises.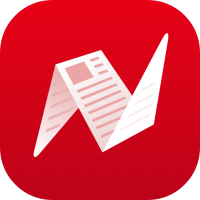 This is original content from NewsBreak's Creator Program. Join today to publish and share your own content.