I have a confession. Last night was my first time at the Riverside Farmers Market. I have supported from afar, I love farmers markets, and I researched food and food culture for my degree so, I am not sure why I never got out to the big event until last night - but, now that I have you can bet my daughter and I will be at the Riverside Farmers Market every week.
The farmers market opens with some booths - fresh produce, a cbd booth, a spice booth - someone selling plants from a cool truck, and I am sure I embarrassed my daughter plenty when I almost fainted at seeing a book truck - my first time. A bookstore truck. Check them out - The Golden Owl Bookshop, Northern Nevada's first independently-owned mobile bookstore.
But since it was dinner time and we are a pair of total foodies, my daughter and I had to eat first. And all in a beautiful row, the Riverside Farmers Market had a set up of food trucks. My daughter and I celebrate food in any order so we had to check out the crepe truck first, Oliver's Organic French Crepes. The truck was too adorable - see the picture? And the crepes looked beautiful. We ordered a simple one - a nutella crepe, classic. It was delicious! The only thing we could have asked for was a knife - lol! We had a bit of a tough time cutting it to share!
After our dessert, or I suppose, let's be honest our first dessert we had to have some sort of meal. Thankfully Uncle Buddy's was near. Uncle Buddy's focuses on an ever-changing menu of Southern Comfort food - and the truck was just awesome. Truly! It was tall and built like a log cabin - so cool. I ordered a chicken sandwich, first choice on the menu and it was epic. We really enjoyed having food trucks so close to a nice spot on the grass, plenty of space but still lots of people having a good time, and some live music - the Riverside Farmers Market has such a great vibe!
After the chicken sandwich we had to have a second dessert. Only because our blanket was right in front of this delicious looking booth, Wheatberry Baking Company. The menu was too tempting. My daughter ordered a birthday cake dessert - a good size for one hungry person with high sugar tolerance, or a good size for two people to share - and her friend ordered a carrot cake - it was a whole cake! But a small one - and so beautiful!
We truly enjoyed our time at the Riverside Farmers Market. The energy was fun, the people were happy and I wished I had the time to mix and mingle with all of them, make new friends and keep the old like the old Girl Scouts song goes, and the children were a joy to watch as they danced to the bluegrass and folk music being played by live local musicians. The area was shady and spacious and one could easily spend the entire time just sitting on a blanket, eating and talking with friends and family, doing tarot cards, or just chilling out.
I also had a great time talking with the vendors, especially the folks at Reno Chili - the spice shop whose farmers market stand had a waster misting machine that entertained my daughter and her bestie for a long long time! The folks were delightful and I bought a couple of spices that I can't wait to try!
The Riverside Farmers Market runs every Thursday night in the summer from 4pm-8pm at the McKinley Arts & Culture Center. For more information check out their website and I hope you get a chance to spend an evening on a blanket, eating great food and listening to live music at the Riverside Farmers Market soon!
​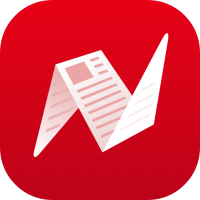 This is original content from NewsBreak's Creator Program. Join today to publish and share your own content.