As a resident of Sparks, I have to say I am very excited about The Oddie District.
What is the Oddie District?
According to their website, it "will be a new and reinvisioned district in Sparks with plans to completely redevelop the former Lowe's Home Improvement Center, which is currently the largest vacant big-box building in town" (Oddie District).
"This 209,000 square foot single-tenant building is being adaptively redesigned to an 187,000 mixed-use District that will restore vibrant, creative energy to a long-empty big-box store, invigorating an aging neighborhood in the heart of Sparks" says, City Council Member, Donald Abbot.
The Oddie District is a creative partnership of developmental leadership between the Foothill Partners' Douglas Wiele and Innovation Collective's Nick Smoot. They have also partnered with local maker-space, The Generator Inc.
"The partnership formally unveiled its plans for their Work-Live-Make Innovation Hub on October 19. The Generator Inc., a nonprofit maker space collection of local celebrated artists and engineers, is the cornerstone and largest tenant in The Oddie District" (Oddie District).
The Oddie District is exciting because it brings the possibility of using urban space for urban creativity while utilizing vacant space for positive use. It will be a new and reenvisioned district in Sparks and liven up an area in need of brightening and positive urban development.
Alongside The Oddie District is the Oddie/Wells Project which is a part of the The Regional Transportation Commission of Washoe County (RTC). The "Oddie Boulevard/Wells Avenue Multi-Modal Improvements Project begins on Wells Ave. at 9th Street in Reno and extends to Oddie Boulevard at Pyramid Way in Sparks. The corridor is approximately 3.2 miles long. Improvements include roadway reconfiguration, upgraded utilities and signalization, bicycle facilities, sidewalks, landscaping and improved safety and accessibility for pedestrians. The project team is currently developing the project elements and locations" (Oddie/Wells Project).
The Oddie District project is scheduled to be completed in 2022. You can go to their website to sign up for their email list to be updating on its progress.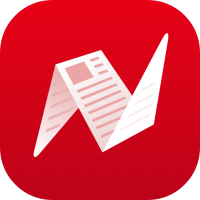 This is original content from NewsBreak's Creator Program. Join today to publish and share your own content.