vix·en
/ˈviksən/
noun
a female fox.
INFORMAL
a spirited or fierce woman, especially one seen as sexually attractive
Published June 29th, 2021, The Vixon, a novel by Francine Prose takes us back to the early 1950s and to a nation in turmoil over what it means to be an American, who gets to be an American, and what and who are the threats to America.
From the back cover, "It's 1953, and Simon Putnam, a recent Harvard graduate newly hired by a distinguished New York publishing firm, has entered a glittering world of three-martini lunches, exclusive literary parties, and old-money aristocrats in exquisitely tailored suits, a far cry from his loving, middle-class Jewish family in Coney Island.
But Simon's first assignment—editing The Vixen, the Patriot and the Fanatic, a lurid bodice-ripper improbably based on the recent trial and execution of Ethel and Julius Rosenberg, a potboiler intended to shore up the firm's failing finances—makes him question the cost of admission. Because Simon has a secret that, at the height of the Red Scare and the McCarthy hearings, he cannot reveal: his beloved mother was a childhood friend of Ethel Rosenberg's. His parents mourn Ethel's death" (Harper Collins).
I love historical fiction and I love books about nerdy things like publishing, books, reading and political economic philosophy. So needless to say, I loved every bit of The Vixen. But wait, it is not all nerd fun there's more - there's also sex, a femme fatale, a young man who keeps falling in love with the wrong women until he falls in love with the right one and so much about knowledge, family, and navigating morality in a dangerous time. And there's also twists, turns, and a lot of think about when it comes to America in the 1950s, the importance of truth and decency, and how a writer is made.
I loved Simon's journey but a part of me kept wishing this book was narrated by a woman, because that is just how I roll. I think the landscape of this time period, the issues involved, and the weight of carrying morality would have felt stronger in a woman as the main character but Simon does a good job - I just sort of fell in love with Anya who is the supposed author of The Vixen and also the Vixen, complete with fox stole, and Julia another important female figure in our story, woman who has insight into all of the things Simon is struggling with and more. These women are bright lights in the story, because let's face it aside from Simon's father, the men who make an appearance in The Vixen have a lot of explaining to do when it comes to decency!
Perhaps that is also part of the struggle in having Simon as our narrator - we can see him torn between wanting to be like his uncle and his boss, Warren, but still having this gut feeling that something is not quite right about those guys with their drinking, womanizing and secrets, and also wanting to be like his dad - calm, smart, reverrant, solid.
The Vixon offers us a moving story, set against a national stage but played out by people who are balancing their own set of morals, values, and ideals in terms of making sure they do right by those who were wronged, namely The Rosenbergs, specifically Ethel.
You will find yourself hooked by this book - especially the last few chapters, they are page turners for sure! The cover is beautiful and Francine Prose is a gem when it comes to writing engaging and funny stories that also carry a deep and important meaning about what it means to be a human in all of this culture we have created.
Check out The Vixen: A Novel, by Francine Prose at your local library or find out more about it here.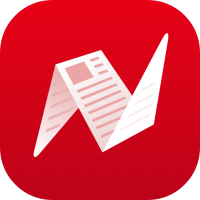 This is original content from NewsBreak's Creator Program. Join today to publish and share your own content.