Disclaimer: I lived in Milwaukee for 10 years and it was one of my favorite places, my favorite cities. Why am I talking about this in an article about the amazing, upcoming, super cool Reno Public Market? Because when I lived in Milwaukee I was there for the major amazing, grand opening, super cool Milwaukee Public Market. It was one of my favorite places to go for coffee, produce, spices and to work or study. And now, flash forward to my new life in Reno, NV and I am excited all over again - the Reno Public Market sounds fabulous.
What is the Reno Public Market? It is " a modern take on a traditional concept – a place where you can connect with friends and family, get a casual bite to eat, buy fresh produce, sample craft beer or purchase the latest fashions" (RPM). The Public Market draws upon a concept that goes back to the olden days of that public square, the downtown, the place and space in the city where people gathered to shop, connect, eat and enjoy the specific culture of their city. The Reno Public Market is seeking to be just that space for our modern lives - the shopping and gathering space for the Reno public.
The Reno Public Market is currently taking shape on what used to be called Shoppers Square - on Plumb and Vassar. It has broken ground and news breaks almost weekly about what businesses will be a part of this venture. So far this includes Wyld Market, Sprouts! Grocery, CVS, FiftyFifty Brewing Company, Coldstone Creamery, and more.
The Reno Public Market is more than just a revamping of an old mall, it is a reconceptualization of urban space that will include art, community space and something they call The Market Hall, "a glass-enclosed area with indoor and outdoor seating. It will feature a performance stage with a large LED screen wall behind/above it, and is the centerpiece of Reno Public Market. It will be filled with local restaurateurs, each with their own prep and kitchen areas, offering up local food and drink options. This area will also feature a bar" (Downtown Makeover).
Reinvention is an ongoing part of the urban landscape and urban life. The arrival of the Reno Public Market speaks to a larger effort underway to re-envision the cityscape of Reno as one that is focused on the local, one that celebrates the unique food, art, and culture of this city and one that is community focused. It has long been noted that we have two Reno's - the one tourists know and the one locals know. Efforts such as the Downtown Makeover movement and the Reno Public Market seek to highlight and strengthen that local feel of our Biggest Little City.
For more information check out the Reno Public Market on Facebook.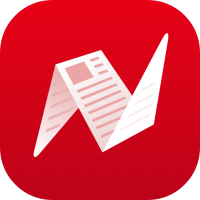 This is original content from NewsBreak's Creator Program. Join today to publish and share your own content.