I was always proud of myself for downloading the Credit Karma app to work on my credit. I had perfect credit up until 2015 when I was financially taken out by a high conflict divorce and custody battle that resulted in my score dropping to the lowest of lows. But, I had Credit Karma so I felt like I was keeping an eye on things, doing my best to pay off what I could pay off, monitor what I could monitor, and even maybe one day apply for things that might help raise my credit score.
This week, I learned the hard way that the numbers I see on Credit Karma are not the numbers that banks, lenders, and anyone who does a credit check sees. Those numbers, in my case, were much much lower.
So what exactly is going on? And why didn't I know about this?Well I guess if I had spent more time on Twitter, I might have had a clue, as people were sharing memes and true stories of the many dreams crushed by believing in your Credit Karma score and then finding out your real credit score. For example:
"if you have a credit score of 610, which would be considered "fair" for a VantageScore, but then your FICO score shows up 40 points lower, at 570, that would be considered "very poor," making your credit a less desirable risk for lenders. You may only qualify for loans at a higher interest rate, or you may not qualify for financing at all – as many Twitter users discovered.
Twitter user "ren" explained it succinctly, stating: "credit karma uses a scoring system called VantageScore, which is entirely useless. What you should be looking for is your FICO scores. Usually your credit card provider or bank provides a free score every month from one major bureau!" " (Yahoo News).
And if anyone checks out some of the fine print on Credit Karma, and pushes past the hype they constantly shout out about how good they are for your credit, how much you can do with this information now that you have your "credit score" and so on - well, you would find out that Credit Karma tells you, in a round-about way that they use a measurement that is not really the one that counts when you need it to count.
Credit Karma is a tool but now that I know it is not of much use to my actual life, I wonder what kind of a tool it is. I cannot do much with the score it gives, and I cannot raise my score using it's tips and tricks because they do not apply for the level I am at.
People say check your bank statements or find other Credit resources that use the FICO score, the one that matters, and do what it takes to raise your credit by using trusted methods. Other people say that you are not your credit score, and the reality of this time in our society and history is one that is hard on most of us below that perfect line, that top 1%. I am hoping for something in-between. A way to raise my score, over time, but also a life in which I do not obsess or stress over it and can find happiness and joy with what I have.
Have you had any experience with Credit Karma, or other apps that profess to help you understand your credit score? Chat about it in the comments if so!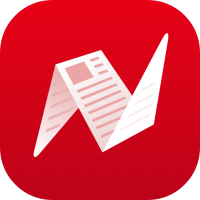 This is original content from NewsBreak's Creator Program. Join today to publish and share your own content.