The drive from Reno to Vegas and back again, if you are lucky, is one of plentiful desert, beauty, mystery, adventure, and oh, okay, I have to say it - terror. Coming from Reno you will start out on good old 80 and then meander through ---- to eventually get to 95,
95 is where things get wild. Wild as in a two lane highway, lots of desert and if you are traveling in the summer: heat, heat and more heat. This journey is truly the definition of "the open road." So enjoy it, but be on alert. The openness can make you sleepy, the heat can make you sleepy - bring iced coffee, good music, and entertainment options for the kids if they are in the backseat.
There's not much in terms of places to stop on the drive down from Reno to Vegas. It does make you want to learn more about the natural environment of this state, what's out there in the desert, and the people who may have lived in these spots before. The mountains are beautiful and for those of us used to High Sierra, very different. The land stretches on and on in all directions - we saw wild horses, donkeys, a lot of cattle, and giant dragonflies.
You are going to need to take some rest stops and there are not many. But the two key towns you want to know about are typically Tonopah and Beatty.
You will get excited about Tonopah because it is 4 hours out from Reno, 3 hours to Vegas and it has a pretty great gas station, Burger King/Subway place to rest, refuel, eat, use the restroom, and gear up for the rest of the ride ahead. Also in Tonopah be prepared to take a glance, or stop at the World Famous Clown Motel, a motel covered in clown decor that bills itself as America's Scariest Motel.
You will take note of Beatty because it's a sign that you are getting close to Vegas, 2 hours away. Also because you have to slow down to go through it - check the signs for the speed limit always! And also check out the cool art and olde timey buildings as you creep through Beatty. Not to mention some wild motels and signs and stores devoted to advertising the fact that you are near Death Valley!
You will also pass or be near mysterious things - mysterious military things and mysterious alien things, mixed in with long stretches of absolutely nothing at all. This is a 7 hour drive, approximately but do not rush it or panic if you can help it.
The thing is to be prepared. Totally and as much as possible. Have water in the car, have food in the car. And my advice is to leave early in the morning, at dawn if you can, no matter which direction to or from. Especially if you are traveling in the summer - you want to be out of the heat and hot and into the civilization of your hotel in Vegas before mid-afternoon, and also, before dark. I do not recommend either - the driving through the desert in the afternoon or the dark.
I was driving in temps over 104 degrees, often. This puts some stress in your mind about your car overheating, getting stranded (which happened to me, and I will report on this in another article because - yeah, wow), or anything else happening that is not pleasant. I would recommend having your car checked, tip top, just to be sure it can make the trip.
I also want to give a shout out to the realities of traveling as a low income person vs. traveling as a high income person. I would not know what it feels like to be that high income person but I bet it might feel a few notches less stressful. Having a reliable car is so important. Having access to emergency funds in case you need them is also so important. Depending on your available funds things can be reassuring or stressful.
Do the best you can to prepare for this journey. In my mind all I really thought was that I can drive 7 hours no problem, I've done it before. But this is not that kind of drive. When you are driving through the desert in the summer, it is like nothing you've ever done before. Preparation for it all is key along with, of course, enjoying your trip. Happy Nevada travels!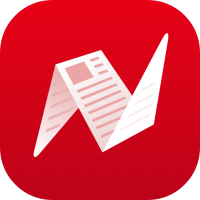 This is original content from NewsBreak's Creator Program. Join today to publish and share your own content.