As many will already know - this is a pretty brief list. It is a place to start. Why? Because we have too many choices! Reno is a Big Little City full of places to drink ranging from everyone's favorite dive bar to ritzy upscale places, to local cocktail spots with bits of uniqueness, class, and sophistication. A lot of the spots on this list have very specific vibes, or themes, and this is part of the joy of urban living. They also have high and glowing ratings and reviews from Yelp Reno and other important sources.
Without further ado, here's what folks consider some of the best places to get a cocktail in Reno:
DEATH & TAXES provisions and spirits
A sophisticated speakeasy with luxe leather couches & vintage decor. They have inventive cocktails in an elegant environment. The reviews mention that the vibe of the place is dark, poetic, and 'piratey" and the cocktails match!
This is one classy spot. Rum Sugar Lime, located in Midtown Reno, is a gorgeous place with a thrilling selection of cocktails. They are open Tuesday - Sunday at 4pm. Check out their website for weekly and upcoming events including live jazz music, happening soon on July 8th. You can also get a look at their menu of cocktails.
Located on Sierra St. in downtown Reno, this spot is open from 4pm-2am Sunday-Thursday, and from 4pm-2am on Fridays, closed Mondays. They call themselves your neighborhood cocktail bar and the Yelp Reno reviews are raving - check them out here.
This place sounds amazing. It is relatively new to town and it's menu ranges from coffee to cordials. People say they have never had anything like some of the drinks and specials on offer at Ferino.
Under the mottos 'Classic with a twist' and 'Midtown's newest cocktail destination," The Emerson is considered to be a favorite of many due to it's fun listing of craft cocktails and it's mid-century vibe. There are even food trucks parked outside. Check out the reviews here - so tempting, right?
This list is not extensive, by any means! Bars and cocktail spots are parts of the urban environment that we have to feel out, settle into, and pick the ones that feel the best to us as individuals. Favorites are favorites for many reasons and these reasons can rotate - one place might be your favorite date spot, another might be your favorite girls night out or beer with the boys spot. The point is, enjoy this list, explore some of the places, and of course, add your own!
Yelp Reno has a complete list of "Best Cocktails in Reno" that is updated frequently with new reviews added often.
I also recommend following some of these places, and let's face it, most of Reno's restaurants and hot spots, on Instagram to get a good sense of what food and drink are offered and what the place looks like.
You can also find out when events might be happening at your favorite local cocktail place or bar by following them on social media or staying in touch with local foodie resources like me, right here, and Yelp Reno.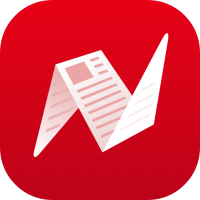 This is original content from NewsBreak's Creator Program. Join today to publish and share your own content.