This summer the Washoe County Library System is throwing us a community wide Tails and Tales literary event. The 2021 Tails and Tales Summer Reading Challenge runs from June 1-August 31. The program is focused on the development of literacy skills and preparing children for success by fostering those skills at an early age (Washoe County Library System).
The Collaborative Summer Library Program is designed to encourage communities to use their local libraries and to develop a lifelong habit of reading. The program is open to readers of all ages - with prizes available to participants ages 0-18.
To participate in the Summer Reading Challenge just head over to your favorite or closest branch of the Washoe County Library System and let them know that you want to sign up. The first 1,600 youth who visit the library and sign up will receive a themed bag, a book, a reading log/bingo card, and craft supplies. But even if these run out, the program comes with a lot of great virtual events and interactive activities all summer long. Patrons can sign up in person at any library branch or download the Beanstack app to get started at home. For more information about the Summer Reading Challenge please visit washoecountylibrary.us/summerreading.
As part of the Tails and Tales theme the Washoe County Library System is also holding a themed chalk art competition. So, go out, create some chalk art that matches the theme of tails and tales, and send your entry to rnstaff@washoecounty.us by Friday June 25th.
For more information on Tails and Tales, check out the curriculum and website for the Collaborative Summer Library
Along with this targeted summer reading program, our local libraries have a wide array of events for folks of all ages. If you want to get invovled with a book group, or take your kids to a library for story time, or virtual story time, check out the events calendar.
If you are so excited by the Tails and Tales theme, and I know I am, you can also check out the Washoe County Libraries partnership with Paws2Read, an organization that brings together friendly dogs and kids. From their website, "Paws 4 Love dogs play an important role in our community at Washoe County libraries and schools with its Paws 2 Read program for children of all ages.
Each month, therapy teams visit area libraries to participate in this engaging program where friendly dogs lend a loving, non-judgmental ear to beginning readers. Research has shown that when a child is given repeated opportunity to read to a dog, the child grows more confident in their reading ability and develops a desire to read on their own.
A recent study with third graders reading out loud to dogs for 10 minutes, once a week, showed those students improved their reading fluency by 12 to 46 percent, compared to no improvement for the class that had regular classroom instruction. Educational and psychological research has shown that children's reading levels increase one to two years by reading to dogs on a weekly basis (Paws 2 Read)."
Happy Reading!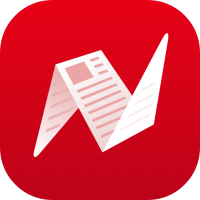 This is original content from NewsBreak's Creator Program. Join today to publish and share your own content.