Today I went to lunch with a new friend. I put out a call on my Facebook and Insta to see who would be down for trying Mexcal with me because their Instagram photos are too much and I could not wait any more. Someone said yes, and my Mexcal dreams came true.
Mezcal is a relatively new restaurant in Midtown Reno. It's right at the top, the start of Midtown. And yes, there's parking.
We eat inside. I feel safe enough now and it was before the lunch rush. I do prefer outside seating in summer, and especially with this bouncing back from the pandemic. I believe Mexcal has a patio that is somewhat outside seating - maybe I will sit there next time!
The atmosphere inside Mexcal is upbeat, brick walls, great music and a fancy bar feel. The staff was vibrant, happy, friendly and full of suggestions and laughs. I wanted to order the picture I saw on Instagram and I discovered that this meant the Mahi Mahi taco. And it was life changing. It was like eating art and every best food possible all at the same time. It had mangos, people. I was in heaven. I ordered the chicken street taco and a mushroom street taco as a shout out to my attempts to be a vegetarian if not for amazing chicken and fish.
The food was brilliant and picturesque with such vibrant colors! Beautiful, of course but also delicious and exciting. And because of having all of the best of the four food groups, healthy right? I think so. I mean when you are eating something purple you know that has to be top notch quality and health! I took a few pictures!
I recommend starting with an order of chips and guac as an appetizer first. It is not any sort of run of the mill guacamole - it is fresh, full of flavor, and comes with radishes and some sliced jalapenos, along with three optional add on sauces that range from super spicy to medium spicy, but all delicious and worthy of a chip! And they even have dessert at Mexcal - churros filled with cream and covered with powdered sugar all fancy.
I highly recommend Mexcal. It is one of those restaurants that lives up to the hype and the Insta pics. And it has a good feel to it for a lunch meeting, first date, or a classy drink with friends on the weekends. Their hours are Monday through Saturday 11am-9:30pm.
For more information on what to expect when you head over to Mexcal, which you should, check out their website, or their amazing Instagram: https://instagram.com/mexcalreno?utm_medium=copy_link
See you soon at Mexcal for lunch?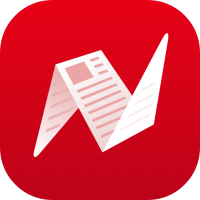 This is original content from NewsBreak's Creator Program. Join today to publish and share your own content.