It's no secret that the pandemic has wreaked havoc across the nation. In Memphis, there's a lot of job loss and people who can't work outside of their homes for health reasons. Oftentimes, whatever money they're able to bring in isn't enough to cover the bills. People are struggling to pay for basic needs like groceries and utilities. Due, in part, to a year of virtual schooling for many area students, residential power use has increased, meaning those monthly bills are higher than many families are used to, too.
That's where you come in. Memphis is a community of givers. A big, small town, Memphis takes care of its own, and Memphis Light, Gas, and Water (MLGW) has three ways to help Memphians look out for one another, especially in this summer heat. One way is through a program called the "Gift of Comfort," another is through the "Plus-1" program, and last is an opportunity called "Share the Pennies."
What is the "Gift of Comfort" Program?
The "Gift of Comfort" is a year-round program that allows individuals, businesses, or organizations the opportunity to make a payment toward someone's utility bill as a gift. If you have a specific person or family in mind, you can easily pay all or part of their bill online. All you need to know is their name and their street address.
To make a corporate or larger donation, call MLGW Corporate Social Responsibility at 901-528-4820. You can also call and set up a donation that contributes to a particular zip code or neighborhood or if you're not completely certain about the account holder's information. MLGW representatives will be happy to help you out.
While paying online is the easiest, you can also download a gift form and send in a physical check, if you prefer.
Check out this promotional video from MLGW to learn more:
What Happens Next?
After you make a donation, the gift will appear in the form of a payment on the recipient's MLGW bill. MLGW will also send them a letter notifying them that they've recieved a "Gift of Comfort," and you can either remain anonymous or download the "Gift of Comfort" form to share the news with them that you're the one who sent it.
What is the "Plus-1" Program?
Plus-1 is a program administered by the Metropolitan Inter-Faith Association (MIFA) to pay utility services for people in need. Memphis Light, Gas and Water customers fund the program through one-time donations or by adding a dollar or more to their utility bill each month. Since its inception in 1982, Plus-1 has provided millions of dollars in assistance to families in crisis in Memphis and Shelby County.
To give to Plus-1, sign up online or call our Customer Care Center at (901) 544-6549. You may also mail your check or money order payable to Plus-1 and to: Memphis Light, Gas and Water - Payments & Banking, P.O. Box 388, Memphis, TN 38145.
You can make a one-time gift to Plus-1 at mifa.org/plus-1.
To enroll by phone, call (901) 544-6549. After entering your account and verification information, say "Plus 1" to opt in/out or change the dollar amount of your donation.
Giving to Plus-1 is one of the easiest things you'll ever do. Simply use the secure Plus-1 online form or print, complete and send in the attached form below and indicate the amount of your monthly contribution. Your pledge will appear on your monthly MLGW bill under "Cost of Other Items" and will be included in the amount due.
Learn more through this MLGW promotional video:
What is the "Share the Pennies" Program?
If you are an MLGW customer yourself, you can also help families in need through the "Share the Pennies" program. With this program, MLGW customers' bills are rounded up to the nearest dollar, and all of those "pennies" are then put to good use.
"Share the Pennies" started in 2013 as a way to raise money to offer low-income families grants to use to help weatherize their homes and complete energy-efficient repairs. These grants are available only for residential homeowners, not for rental or corporate properties.
Since January 1, 2018, the "Share the Pennies" program has become an "opt out" program, meaning that all MLGW customers are automatically enrolled. If someone prefers not to participate, they have to manually remove themself from the program. If you're an MLGW customer, you can go to "My Account" to see your "Share the Pennies" enrollment status and update with a couple of clicks, if necessary. If it's easier, residential customers can call (901) 544-6549 and follow the prompts, while commercial customers can dial (901) 528-4270 and follow the prompts.
MLGW explains the importance of the "Share the Pennies" program:
Many low-income customers in our community struggle with a high "energy burden" — meaning they use a higher percentage of their resources to pay for home energy costs, like basic heating and cooling. This is due to a combination of poverty and energy-inefficient homes — even though MLGW provides some of the lowest combined utility rates in the nation.
Older homes weren't designed to be energy efficient, and homeowners who can't afford simple maintenance are unable to reduce wasted energy, which leads to higher utility bills, making it even harder to maintain their homes. This is especially true for homeowners who are elderly or disabled.
Share the Pennies, sponsored by MLGW and MIFA, provides grants for low-income customers to make basic energy efficiency improvements (e.g., fixing broken windows, replacing insulation, or repairing a furnace). Though most customers donate only about 50 cents per month, it adds up to be life-changing for those who receive the help. Share the Pennies does not provide bill assistance. These are energy-efficiency grants for residents who own their homes.
Get Involved Today
There are so many ways to get involved and help one another out, especially through hard times like these. Please consider opting in to the "Share the Pennies" and "Plus-1" monthly programs if you aren't enrolled and contributing to the "Gift of Comfort" and "Plus-1" donation programs when you can. These programs are life-changing for the people they serve. A few minutes setting up your preferences online can make a huge difference at the end of the day.
Follow me to see more articles like this.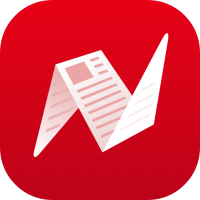 ...
This is original content from NewsBreak's Creator Program. Join today to publish and share your own content.