Memphis, like any major metropolitan area, has its issues with crime. Most people will never be a witness to a crime, let alone a victim; however, for residents who want to organize with their neighbors to help monitor their districts and learn to be proactive, the Memphis Police Department has a program for you.
Get Involved - Welcome to the Citizens' Police Academy
"The purpose of the Citizens' Police Academy is to provide the citizens of Memphis with a better understanding of police functions, how policies are developed, the decision-making process, and what an officer experiences on a day-to-day basis."
During the 9-week course, instructors provide prevention awareness practices, instructions on filing police reports or inquiring about personal property issues, and strategies on ways to avoid becoming a victim. Participants will learn from various professionals presenting on the following topics (not inclusive and subject to change):
Auto Theft – what to do with things in your vehicle and how to avoid an auto break-in or theft.
Organized Crime Unit – information about drugs and prostitution.
Communications – when to call 911 and how it gets processed (also when to call the non-emergency number)
Emergency Management Association – ways to plan and protect your family from tornados, earthquakes, and floods.
Crime Stoppers – how the program works and how the money is paid out.
Attorney General – answering questions about current laws and prosecution methodology.
K-9 Unit – visit from the German Shepherds and a demo of some of what they do.
Felony Assault – explanation of simple assault vs. felony.
Gang Unit – information about the current gangs in Memphis, what they do, where are they, and how the Unit works to minimize gang activity.
Crime Scene Investigation – the process of documenting a crime scene and preserving evidence.
Domestic Violence – laws and procedures for DV calls.
Economic Crimes – mostly identity theft.
Blue Crush/Real-Time Crime Center – how data is used to know where to focus police and what cameras allow police to see in real-time.
Special Events – sports games, governor visits, marches, etc. How to file forms for street parties.
DUI Squad – understanding the laws and what that means for enforcement.
Homicide – challenges and successes in limiting homicides in Memphis.
Sex Crimes – specific crimes that fall into the category and how they are processed.
Juvenile Court – interesting understanding of what is involved with juvenile offenders.
Missing Persons – when and how to report someone missing.
Property and Evidence Rooms – what is stored and how things are returned to owners or eventually destroyed (drugs and guns).
Burglary – how to make your home safer and less of a target.
Robbery – where most robberies take place and what to do to avoid looking like a victim.
Code Enforcement – process and laws around residential property.
Crisis Intervention Team – exploring the success of the CIT and how the "Memphis model" is used worldwide.
Ride-alongs – participants can join officers on an 8-hour shift to get firsthand knowledge of what a day in the line of duty looks like.
"Upon completion of the CPA, the graduates will serve as a liaison between the department and the community to report suspicious and criminal activity. The liaison will also help the department to identify economically challenged families who are living in unsafe conditions, need assistance with services such as food, clothes, and shelter. The responding officers will assist the families and provide them with the resources that can improve their quality of life."
How do I sign up?
Enrollment is open to all citizens, and as there is often a waiting list to participate, you're asked to apply early. The next Academy will start on Tuesday, September 7th, 2021, and applications must be submitted by August 16th. Currently, there are ten districts participating, and you should enroll for the course nearest you. Contact Neighborhood Watch Coordinator Veronica P. Sally Garner at the North Main Station (phone; 901-636-4095 or email: veronica.garner@memphistn.gov) or the MPD Crime Prevention Office (901-327-4092) for enrollment details. You can also inquire about enrollment at your specific district via the contact numbers below.
Old Allen Station (901-636-4399)
North Main Station ((901-636-4095)
Airways Station (901-636-4800)
Raines Station (901-636-4599)
Mt. Moriah Station (901-636-4199)
Union Station (901-636-4631)
Tillman Station (901-636-3000)
Appling Farms Station (901-636-4400)
Ridgeway Station (901-636-4500)
Crump Station (901-636-4600)
Additionally, if you're a Shelby County Resident, you can participate in a similar program offered through the Shelby County Sheriff's Office. The SCSO program specifies that you must be 21 or older, not have a felony, and be able to pass a background check. Visit their site to learn more!
Bartlett residents can participate in a similar 10-week program with the Bartlett Police Department. Adult and youth classes are available. Applications can be found online.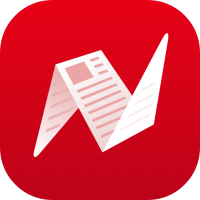 This is original content from NewsBreak's Creator Program. Join today to publish and share your own content.