Memphis was just named in Time Magazine's "The World's Greatest Places of 2021," and for good reason. The city is bustling and vibrant, and if you're looking to find out how to capture the energy this summer, you've got to go see what's happening at the Memphis Zoo.
Across the city, development efforts are underway to revitalize, encourage, and uplift. And since 1906, the Memphis Zoo has brought its own version of that energy, pioneering and reimagining the 76-acre paradise it calls home.
Things to Do
While you could just walk around and see the animal exhibits if you'd like, the Memphis Zoo gives you the chance to be immersed in their worlds. The Daily Schedule, broken down by time, location, and animal, lets you know when all of the feedings, training sessions, shows, and chats will be so that you can make the most of your zoo experience. Throughout the zoo, there are petting stations and you can even feed some of the animals yourself, which the kids always love.
Outside of the normal zoo routine, there are special events that you can attend, too. Want to have breakfast with the animals? Now you can! The Memphis Zoo is known locally for throwing great fundraising parties and events all year, and tickets go quickly. If you get the chance to attend a Zoo Rendezvous (21 and up), you should absolutely go. I'm personally thinking "Wine for Rhinos" would be a blast. Who wouldn't like to sip wine, learn about rhino conservation, and feed giraffes?
All the rage right now is the new kangaroo exhibit where you can follow a trail through and be surrounded by free-range roos. For a fee, you can have the VIP experience and take the family to meet a young kangaroo and some of his Outback friends. The kangaroos are also the current Twilight Tours feature, where, as the name suggests, you get to wander around the zoo at night and see and learn new things about the animals' nightlife.
And if the kids are squirming in the car on the way, you can load up the zoo's Animal Cams and let them get a sneak peek at the day's adventure.
Just for the Kids
The Memphis Zoo is an educational institution as much as it is a conservation effort, and they have quite a few programs geared towards getting kids outside, involved, and teaching them about the world around them. The kid-focused opportunities range from something simple, like hosting a birthday party with them, to spending a few days with them at Zoo Camp or joining the Nature Club.
For a personal experience, try the Zoo Stroll, "a fun and interactive program designed for a 1:1 ratio of 1 stroller + 1 caregiver. Each program takes place outdoors, rain or shine, and will include a visit to a different area of the Zoo and a greeting from one of our animal ambassadors!"
Dining
While you're wandering about and taking it all in, you'll likely work up an appetite. No worries, though. The Memphis Zoo has you covered with various dining and snack options throughout the property. If you want something cold on a hot summer day, Fro-Zen offers a large selection of ice cream and soft-serve treats, as well as classics like the yummy funnel cake. If you're looking for something heartier, snag a pizza slice from Safari Slices or head over to the new Ancient Grounds Coffee Shop they've just opened.
Ray's Grille over by Penguin Rock offers grilled quesadillas, fajitas, tamales, hot dogs, popcorn, cheddar pretzels, and ICEEs. And if you want to sit down for a minute, eat, and regroup, you can snag a table at the Cat House Cafe (which is also available to host private events).
Admission and Operating Hours
Tickets can be purchased ahead of time online from their site. An adult ticket (ages 12-59) is $21 on weekdays and $23 on the weekends. Kids (ages 2-11) are $16/$18, respectively, while seniors (60+) are $20/$22. Children 2 and under are free. Tickets are valid for up to a year from their purchase date. Weekend tickets may be used anytime, however, weekday tickets must be used Monday through Thursday.
Discounted general admission tickets are available to military personnel by contacting the Millington Naval Base (901.874.5455), Little Rock Air Force Base (501.987.5105), or the Campbell Army Base (270.798.7436), depending on where you're coming from and what's convenient.
Special Event tickets are separate purchase items. While many special events include general admission to the zoo proper, not all do, so verify in advance if you're aiming to take in the whole zoo experience alongside your special event (like breakfast with the animals).
The Memphis Zoo is open from March through October from 9am to 6pm daily with the last entry at 5pm and November through February from 9am to 5pm with the last entry at 4pm. They're open all year (except for Thanksgiving Day, Christmas Eve, and Christmas Day), and they're open rain or shine. Tickets are non-refundable, but again, they're good for a year, so you can always reschedule if you prefer.
Membership
If you're a local or live close enough to come often, I highly recommend getting a zoo membership. For example, two adults in the same household and their children ages 21 and under (or grandchildren 21 and under) can come all year, however many times they want, for only $150.
Membership also has other privileges, such as monthly promotions (usually discounted souvenirs or food). Check out this partial list of membership benefits (or visit this link if the image doesn't load):
Once you sign up for membership, you can also join their members-only Facebook group.
Year-round Joy
While running through the misting stations alongside frolicking flamingos is a beautiful must-do on a warm summer day, the Memphis Zoo is truly a year-round opportunity to be engaged, learn new things, and make memories with family. Come see why it's one of the top zoos in the country!
#SummerBucketList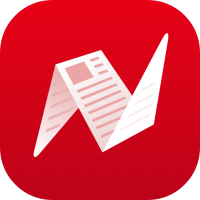 This is original content from NewsBreak's Creator Program. Join today to publish and share your own content.