Tennessee might not be oceanfront property, but that doesn't mean you can't enjoy some time in the water if you're near Nashville. No summer would be complete without a trip (or many!) to the fun-filled, family-friendly Nashville Shores Lakeside Resort.
The Waterpark
Nashville Shores has the whole family covered with everything from a gigantic wave pool to a lazy river to thrilling waterslides, pools, cabanas, a water treehouse, the Lily Pad Pool (for the bitties), a playground, and a beach. Whether you want to fly down waterslides at breakneck speeds or just take a break, there's space for you to be.
Check out their description of the new, must-ride Mega Mayhem Waterslide!
"Beginning atop a towering, 6-story platform, Mega Mayhem, our newest slide, is a colossal family raft ride sending riders into a dark, serpentine tunnel, then dropping suddenly through a chute into a tornado funnel, where you swing between zero-gravity moments and dizzying drops. The raft then picks up speed down a 45-degree angle which then thrusts riders up and across the massive 40-foot high, near-vertical wall before sweeping into a narrow enclosed slide and into the splash pool."
The Treetop Adventure Park
"Treetop Adventure Park is an adventure course set in the beautiful woods of Nashville Shores Lakeside Resort featuring 100 exciting and challenging obstacles including suspended bridges, giant zip lines, cargo nets, Tarzan swings, and many thrilling other elements." There are four adult courses of varying degrees of difficulty and adventure, as well as a Junior Course and a Kids Course for the younger ones.
Look at the exciting highlights reel they've put together!
Percy Priest Lake Rentals
If you're more of a "lake person" than a "pool person," or if you just want to put a little space in between you and everyone else, Nashville Shores offers lake rentals including pontoon boats and jet skis, as well as a marina if you show up with a boat in tow. There are 310 slips, a fueling station, and two boat ramps that you can make use of. While you're at the marina, check out Papa Turney's BBQ joint for some live music and great food.
Food and Drink
In addition to Papa Turney's in the marina, there are multiple eateries, including bars, grills, shaved ice, funnel cake, food trucks, and more. If you've rented a private cabana for the day, you can use their convenient mobile ordering system to have everything you need brought right to you.
Lodging
As Nashville Shores is a resort, they offer a variety of lodging options, should you choose to stay on property and make a vacation of your visit. There's an RV Resort with 84 full hook-up concrete pad sites (some waterside), 24 lakefront cabins, and 7 hillside cabins. All cabins sleep 6 and have A/C, heat, a full kitchen with basic cookware, a full bath, and all linens are provided. They come with cable and Wi-Fi, too! Also, if you're staying with them, you've got access to a shuttle to downtown Nashville and the Grand Ole Opry.
They also offer an on-site laundromat, full hookups (20/30/50 amp), outstanding fishing, seasonal activities and entertainment, a camp store, a bathhouse, a dog park, and a playground. And while they don't offer golf cart rentals, they are welcome on the property. Pricing varies based on your plans, so check out their site for more information.
Admission
While Nashville Shores offers group rates, birthday parties, and season passes (find those prices here), let's just take a look at what a day trip runs. At the time of publication, a general admission pass to the waterpark for the day was $41.99. If booked online, there is a $4 convenience fee, and all orders will be charged state tax. You can get your parking pass online for the day as well for $9.15. Children 2 and under are free.
The Treetop Adventure Park is a separate fee and can be done separately. Currently, they're running an online-only special, so you'll want to at least check their site first, even if you decide to purchase tickets when you get there. Online tickets must be purchased a minimum of two hours before your climb time. Open rain or shine. Click here for hours.
As a word of caution, Nashville Shores advises:
"Please note: The Park cannot guarantee tickets purchased on Craigslist, Facebook Marketplace and other third-party selling sites. Tickets or Season Passes NOT purchased from Nashville Shores' Website or other approved partners may be counterfeit and are NOT valid for admission. The park's correct information and offers are posted on this website."
Also, check on their season passes. If you think you'll get to the park more than twice in the season, the pass pays for itself. Should you need it, ask them if they're offering payment plans when you order, as that's sometimes an option.
Hours of Operation
The waterpark at Nashville Shores is open daily through July. When school starts back in August, they make some adjustments, with limited hours and mostly weekend operations. You can check out your specific date(s) of interest online.
The Treetop Adventure Park runs on its own schedule, which can be found here. Operating days, unless otherwise posted, are from 10am-2pm, so you'll want to get an early start to the day if you plan on checking it out.
Pro-Tip
While you can find everything you need on their site, you might want to keep an eye on their Facebook and Instagram pages for announcements about special events like Dive-In Movie nights, fireworks, food trucks, live performances, and more. They advertise special promotions and discounts via their social media, as well.
Here's to making great memories!
#SummerBucketList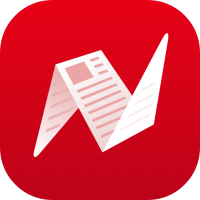 This is original content from NewsBreak's Creator Program. Join today to publish and share your own content.