Memphis is full of amazing food, music, history, and people. Unfortunately, it can be difficult to experience all the city has to offer in one visit. But if you've only got a day or two in town, and you're looking for the best of the city, all you have to do is head downtown.
Food -- Memphis BBQ
Memphians argue over the best BBQ. We passionately believe that Memphis BBQ is the best in the nation, and we have our local favorites we'll bicker over, as well. We'll argue all the way down to the sauces, rubs, sides, and bread. If you want some great Memphis BBQ while you're downtown, I've got two places for you to check out.
Blues City Cafe
I know there are Memphians reading this ready to swing, but hear me out. The best ribs, especially downtown, are found at Blues City Cafe. When that rack of beauty comes out and you pick up that bone, you won't even get it to your mouth before the meat starts sliding off. They're so tender and juicy you can just get a fork and dive in. They offer combo platters, too. For the best of all the goodness they offer, I love to pair a half rack of ribs with their fried catfish.
Blues City Cafe claims to be the "Best Meal on Beale," and frankly, they're right. Three words: Gumbo Cheese Fries. I know that's not BBQ, but grab an order for the table. You'll thank me later. Blues City also makes their own sauces and rubs, savory and sweet and everything you were hoping for. Check their site for live music events, too.
Charles Vergos' Rendezvous
If Memphians weren't ready to fight me over Blues City, I've definitely got them worked up now, as The Rendezvous is a point of contention. It's literally world-famous, but there are plenty of locals who'll say it shouldn't be because they don't believe it's the best in the city. Obviously, though, it's delicious if you're able to ship your products nationwide, attract world travelers, and make the "best of" lists consistently.
The coolest thing about The Rendezvous is the history and the physical space. This place has been putting out great food for over 70 years, and many of the servers have been there for decades. When famous people come to town, this is where they eat, an unassuming little alleyway entrance into a basement. The restaurant is slathered with memorabilia and trinkets, and it's fun to go just to see it all. While The Rendezvous offers ribs, of course, their pork shoulder is where it's at. And I highly recommend the Barbeque Nachos. You can take their signature sauces and rubs back home with you, too.
History -- The National Civil Rights Museum
It's no secret that Memphis has a turbulent history when it comes to race relations. We are, unfortunately, the city that took Rev. Dr. Martin Luther King, Jr's life. In order to heal the wounds of the past, it's important to learn everything we can about the movement -- past and present -- to understand how we can do better going forward.
The National Civil Rights Museum, a Smithsonian Affiliate, is located in the old Lorraine Motel, King's assassination site. For over 30 years, the museum has provided an unmatched look into the stories that shaped the Civil Rights Movement, as well as interactive educational experiences to teach people about the challenges we still face and how to work to overcome them. The tour takes about 1.5 hours, and no one leaves the museum unmoved. While downtown Memphis is full of fun museums, this is a must-see.
Music -- Sun, Stax, and Rock 'n' Soul
Memphis music and the "Memphis sound" are legendary. For decades, Memphis has been a hub for musicians to collaborate and create great music. More famous names have come out of this city than I've got time to share here. No matter what your musical tastes, you're going to find an experience to soothe your soul. While there are plenty of places to visit, if you've only got a day or two downtown, start with these three musical musts.
Sun Studio
Known as the "Birthplace of Rock-n-roll," Sun Studio's list of famous people who've come through this building is long and impressive. This 45-minute tour will even make you feel like a star. You'll stand in the same spot where Elvis first recorded and listen to stories of all the country, gospel, rock, and blues legends who've cut records here. The tour guides are quite knowledgeable, and as they take you through decades worth of memorabilia and share the stories that go with it, you'll find yourself transported.
Stax Museum of American Soul
This place is something special, and with all of its community outreach programs and ways to be involved, it's more than a museum. Because much of Stax music was based in gospel, the tour starts out in an authentic, circa-1906 Mississippi Delta church reassembled right in the heart of the museum. From there, you wander through a maze of music history and memorabilia while learning about all of the people involved in bringing the Stax sound to life. You can even bust a move under the disco ball on their dance floor.
The Memphis Rock 'n' Soul Museum
Located on the world-famous Beale Street, the Memphis Rock 'n' Soul Museum is the best of all music worlds. This collection is special in that the entire exhibition was researched and developed by the Smithsonian Museum and then donated back to the city from which was born. Rock 'n' Soul is an educational experience for all ages going far beyond the music to bring the history back to life. They describe themselves as telling "the story of musical pioneers who, for the love of music, overcame racial and socio-economic barriers to create the music that shook the entire world."
People -- Welcome to Main Street
Hop on a trolley and cruise up and down Main Street for a chance to indulge in great shops, restaurants, bars, and my favorite -- people-watching. Despite the bad press, Memphis has some of the most amazing, generous, talented, and friendly people you'll find anywhere. Downtown especially is a collection of folks who are looking to enjoy the company of diverse, open-minded people. The best part of living downtown is walking out of your front door and landing in the local hangout with all ages, races, backgrounds, and professions.
Take advantage of one of the many patios on the street, particularly in what we call The Core where motorized traffic isn't allowed, and just feast your eyes on the antics. Don't hesitate to introduce yourself or join in the fun. We're happy to have you and show you the best bits of our little home.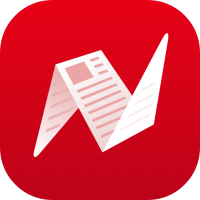 This is original content from NewsBreak's Creator Program. Join today to publish and share your own content.