Cliche as they might seem, SMART goals work. When I first heard about them in a professional development seminar, I rolled my eyes. Another trend that's supposed to change my life?
But as I started listening, the benefits started making sense. SMART goals, if you're not familiar, are specific action items you create to reach your goals that are actually achievable. Conveniently, that's what the "A" stands for. Let's break it down and take a look at how SMART goals might help us all personally and professionally.
Smart
A SMART goal is something that's specific. Even though the acronym starts with the "S," it's really in getting through the "mart" part that you get to the specific outcome. No worries, though. We'll come back to how this just kind of naturally happens through working through the system.
For example, my first SMART goal for blogging specifically was, "I want to create at least one post a week with quality content related to living, playing, and healing in downtown Memphis." Here's how I came up with that.
sMart
The "M" stands for measurable. So, let's start thinking about numbers here. How many/much? How do you know you've reached your goal?
How not to measure: every new year, gym memberships increase in droves because everyone loves to do that whole "new year, new me" thing. The goal? "I want to lose weight."
Okay, great. How much? How quickly? Have you talked to your doctor about what your body is capable of doing in a healthy manner? What diet changes are you making? Can you stick to them? What lifestyle changes are you making? Can you stick to those, too? Can you see how you might already be setting yourself up for failure?
Looking back at my blogging SMART goal, instead of just saying, "I want to blog all the time and change the world" (destined for failure), I had to come up with something I could measure. That's why my "I want to create at least one post a week with quality content related to living, playing, and healing in downtown Memphis" works. I can measure my posts. I can count weeks.
I can't stop here, though, because what does quality even mean? How will I know if it's a quality post? I don't have any parameters on that yet. We'll circle back to this in a minute.
smArt
As mentioned, "A" is for achievable (or attainable per some models), so let's explore this. Is one additional quality post a week achievable for me? What does my daily schedule look like? How much time am I willing/able to invest? I'd love to think that I could pump out 3-4 posts a week, honestly. And maybe I can. But I want quality posts, too, not just filler.
Knowing my availability, though, I believe that one quality post a week is achievable with my typical work schedule. That gives me time to gather material, create original images, draft and proofread, dote over it all in my perfectionist nature, and publish. I can do that. If I get more time than that and knock out a couple more? Awesome. If not, I've met my SMART goal and I haven't let myself down. That's the key to sticking with them. Don't undershoot, but don't set yourself up for failure, either.
smaRt
That leads to the "R" - realistic. (In some places, you'll see them use the word relevant instead. I don't think that suits our purposes as much here.) I could absolutely set a goal to post 3-4 times a week because, why not? There are seven days in a week! Surely I can blog on half of those.
However, I teach college writing for a living. I have about 140 students. Each paper I assign is a minimum of 5-6 pages long. There are 4 per semester. There are other assignments alongside those papers. Everything requires me to read it, comment to/conference with the student about it, and all of that work has deadlines. Then there are all the other demands of my teaching job. 'Cause... paperwork.
And a much as I'd love to just sit down and write to you guys all the time, it doesn't pay my rent - yet! Until then, when it comes to setting my SMART goals, I've got to make sure that I don't also make myself homeless. Knowing what I've got coming up on the calendar, I know that one post a week with quality original material and researched resources is a realistic goal to set. I can do that.
smarT
You've probably guessed by now that the "T" is all about time. For my first SMART goal, I said one post per week. You don't have to measure your realistic and achievable goals by the week if that doesn't work for you. Instead, you could choose biweekly, monthly, quarterly, and so on. It depends on what you want to realistically accomplish.
I like the divide and conquer method and agree with Linda from the Witte's World blog when she says she tends to "get off track if [her] goals are too far off on the calendar." I do that, too. I can procrastinate with the best of them, and if you're reading this and nodding your head knowingly, then tighten up that timeframe a touch. Don't set yourself up for failure by giving yourself too much time to accomplish your goal.
I could totally tell myself that I want to post that quality content about living, playing, and healing in downtown Memphis by saying that I'm going to do 25 posts a quarter, but you can bet that, as a procrastinator, I'm going to roll into that 8th or 9th week maybe a third or halfway into my goal thinking, "well... crap." Because we tend to run from things that make us feel completely overwhelmed, it's more productive long-term to start out not doing that to yourself.
Full Circle - Getting Specific
I hope you can see now how going through the steps for M, A, R, and T bring you naturally to the S, the specific. You have to start your goal setting somewhere, so don't be afraid of the oh-so-lofty "I want to write blog posts every day and change the world." That's your basic idea. Then you start honing it down and making it measurable, achievable, realistic, and time sensitive so that you know specifically what you want to accomplish, how you're going to do that, and by when. You can make real action item lists once you work the process.
This brings me back to the idea of quality posts. Remember I asked myself, "What does quality even look like?" and "How will I know if it's a quality post?" In this case, I'm in charge of what quality looks like, but I also understand that this definition needs to be fluid. I might think something's awesome; however, it might tank if I don't consider what quality might look like through someone else's lens.
So, as part of specific, the "S," I want to get some starting parameters laid out. For me, a brand new blogger operating on a lot of trial and error, I have to be willing to reflect on what's working and what's not. When I look at other people's blogs, I do a little research for myself. What do I like to see and read? What is quality to the readers I hope to attract? What's quality mean to me?
I'll apply as much of the acronym as I can:
Quality is measurable in the number of shares, comments, pins, and traffic a post receives. I don't have actual numbers on what I think that should be because I don't know yet, so I'm going to start recording the trends in my analytics. If I see that a topic resonates more with my audience, then that's something to take into consideration. As I study the trends, I'll be able to determine what a realistic expectation should be, too. Be ready to amend your SMART goals as you research your effectiveness.
Subjectively, quality to me means the material is relevant to my professional goal of showing how downtown Memphis is a great place to live, play, and heal and to my personal goal of sharing how it's doing those things for me. Half travel guide. Half therapy.
How do you think SMART goals can help you accomplish more? Leave your thoughts in the comments below. It's always great to compare notes.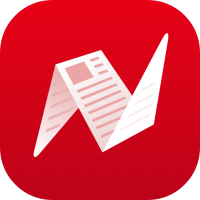 This is original content from NewsBreak's Creator Program. Join today to publish and share your own content.