The little speakeasy that could
As COVID-19 restrictions fall away across the city, Memphis businesses are reopening and locals and tourists alike are headed downtown. With everyone enjoying patio brunches, shopping in great boutiques, browsing through art galleries, and riding the trolleys on Main Street, downtown Memphis is once again a flurry of activity.
One of the best reopening stories in downtown Memphis is that of a local favorite, the Blind Bear, a speakeasy-style restaurant and bar located at 119 S. Main St. in the heart of The Core district. Live entertainment is back, even better than before, and the barstools are waiting, but getting to this point has been one of the most challenging feats that owner Jeannette Comans has ever had to endure.
Blind Bear is one of the few female-owned establishments in downtown Memphis. Comans opened the doors in December 2011 with the help of two business partners and her father as a financial backer. Over time, her partners moved on to other projects, leaving Comans to run the show single-handedly. In 2019, Blind Bear experienced its best year-to-date, and it was rumored that Comans might be considering opening a second location. Then the pandemic hit, and like many small business owners, Comans' grit and creativity were pushed to the brink. As sole owner, it was on her to keep it all together.
The woman behind the one-way mirror
When asked why she chose to market Blind Bear as a speakeasy, complete with one-way mirror hiding a "secret" back room, Comans shared her love of the roaring 20s and her desire to create something different in downtown Memphis. She loves "the allure of that grand time," and finds the speakeasy culture fascinating. Especially appropriate is her love of the legendary Whisper Sisters, the brave outlaw women who opened speakeasies in the Prohibition Era and kept their communities alive and their families fed.
When the local health department issued COVID-19 mandates on restaurants in early summer 2020, Blind Bear had to comply with an exhaustive list of safety requirements to operate. Jumping through those hoops broke many small business owners, but navigating the pandemic challenges was where Comans' outlaw spirit shined.
"I always knew I was tough," she admits, "but that we made it is amazing. I'm so happy to have everyone's help and support. I'm proud that we have adapted so well. Every step we take, I'm holding my breath, and when it works I'm like, 'Oh, thank God that worked.'"
And you can't blame her for taking a massive sigh of relief every chance she could. In Memphis, the mandates were relentless and painted bars and restaurants as viral epicenters, despite statistical evidence to the contrary. Health department officials inspected restaurants often and without warning, which kept the service industry in a constant state of fight or flight for months, as one minor infraction could shut a place down indefinitely. As restaurant and bar owners rallied to help one another survive, Comans inadvertently became one of the faces for the local "Save Our Restaurants" movement. And while she never turned down an interview in the hopes of keeping Blind Bear's name in the news, in ways, it painted a target on her back.
When asked how she stood up under the weight of the seemingly arbitrary and disproportionately enforced mandates of the time, Comans confessed that "it was exhausting, stressful, mind-numbing, sleep-depriving, nauseating with hopelessness" but that ultimately, her "determination pushed [her] through." As for her constant appearance in the media, where she was occasionally portrayed negatively in comparison to her male counterparts, she says, "I made myself say 'yes' to every article and interview, no matter how much I was tired of it all. [I kept] telling myself it will be worth it, and we need all the publicity we can get." It was Comans' drive and flexibility that would ultimately see the Blind Bear through.
A downtown service-industry worker for years, Comans earned the nickname "Momma" for being the one to stop arguments, take keys, and look after everyone. Naturally, as owner of the Blind Bear, the endearing nickname "Momma Bear" was born, and many employees and regulars refer to her as such. When businesses reopened in summer 2020 after the initial shutdown, the loyalty she'd earned was on prominent display when nearly all of her staff rallied to support her.
During the shutdown, she used what funds she had to make repairs to the restaurant and update furniture and equipment. While she waited for permission to reopen, she created a Facebook group and included community stakeholders and regulars in on the plans to stay afloat. She'd post polls, ask questions, and hold active discussion threads. Most importantly, she listened.
"To think that in May 2020 I was terrified, completely broke (I gave all my money to Bear before), and thought I might be homeless," Comans reminisces, "and now we've made it out the other side. Still, I will never be the same. Every victory comes with a greater fear. As a small business owner and restaurant owner, this is a real fear from the beginning, but no one thought something like the pandemic could happen until it did."
A bar becomes a restaurant
When the county allowed restaurants to provide curbside service, Comans completely revamped her menu to participate. Despite being a late-night spot, when the community asked for breakfast options, she added an entire breakfast and lunch menu and started opening at 8am. People asked for hearty, healthy options, which were hard to find when so few restaurants had opened back up, so Comans rebuilt her dinner selections to meet the demand.
Since then, the menu has evolved to include amazing entrées like Seafood Risotto (a massive dish of fresh, gluten-free risotto topped with a mound of shrimp, lump crab, crawfish, crisp asparagus, and roasted red peppers for only $25), an exquisite Pan Seared Salmon (gluten-free and served on a bed of blistered cherry tomatoes, roasted potatoes, lemon, fried capers, and topped with their balsamic reduction for $22), and a succulent Herb Roasted Chicken (breast served on a bed of mashed potatoes, topped with sautéed asparagus and a mushroom Marsala cream sauce for $19).
In addition to her 8oz Jager BBQ Burger (topped with pepper jack cheese, sautéed onions and mushrooms, Jager BBQ sauce, lettuce, and tomato on a brioche bun served with mac-n-cheese and fries for $18), she gave the beef-lovers a hearty 14oz Ribeye served on Blind Bear's signature mashed potatoes and topped with garlic, rosemary, portabella mushrooms, and their balsamic reduction ($35). A serving of their homemade lasagna, as big as the dinner plate it comes on and layers upon cheesy layers tall, is only $18.
As part of the reopening efforts, Blind Bear introduced new appetizers, including things like shrimp cocktail and arancini (panko-breaded fried risotto balls with Bolognese sauce). Their made-from-scratch, loaded potato soup is so chunky and creamy that it's a meal by itself, and you can't leave without trying the Crawfish Mac-n-Cheese.
When restaurants were allowed to bring people back to dine-in at limited capacity, Blind Bear was waiting with new and revamped brunch items. The "Hungover Like a Bear" brunch menu now includes traditional favorites (omelets how you want them and steak and eggs), as well as fun things like Smothered Chicken and Waffles (a crispy fried chicken breast served on an Apple Pie Moonshine waffle smothered with their signature Bear sausage gravy for $14). Blind Bear hosts brunch every Friday through Sunday from 11am-3pm, and at $3/glass or $15/bottle, you can't find a more affordable mimosa than theirs.
The fantastic food changes, along with creative outlets like selling swag with the Blind Bear logo and "Can you keep a secret?" motto, kept Blind Bear in the game.
Reimagining Blind Bear's social life
Under the limited capacity mandates, many restaurants raised their prices to help balance the ratio of empty seats to operating costs. Nearly all who did have kept those higher prices, despite being back to capacity again. Comans, however, recently brought back Blind Bear's 3pm-6pm happy hour deals on weekdays: $2 domestic bottles, $3 imports and seltzers, $3 wells, $4 house wines, and $5 for the 2-beef tacos special or Bear Balls, delicious fried mozzarella balls in mouthwatering marinara.
And now that Blind Bear is open until 3am again, Comans has been revamping her entire nightlife line-up. Blind Bear used to host multiple nights of poker tournaments and lessons, weekly trivia, and live music on the weekends, which were all cut because of social distancing regulations. As restrictions loosened, events that could be hosted while still following CDC guidelines returned. And while people were excited to be getting back out into the world, they seemed to be yearning for something different. Comans was, yet again, up for the challenge.
She went back to the Facebook group and reached out to regulars for their suggestions. When the health department finally approved live music, she started booking local musicians and DJs to play on the newly covered patio throughout the week and inside on the weekends. She hosted crawfish and shrimp boils. And while she swore she'd never do it, she successfully brought karaoke on as the Wednesday-night staple.
Starting July 2021, Blind Bear will host a drag show followed by drag bingo, which will hopefully become a weekly event. Comans is also bringing in the burlesque and cabaret company, Velvetina's Blue Moon Revue. And in true hometown spirit, all of these events feature local performers and artists. Follow Blind Bear's Facebook page for all the latest events. Pro-tip: If you follow their social media accounts, you'll find the secret password to certain events listed, which will waive that night's cover at the door. It is a speakeasy, after all.
Finding some balance
While breakfast and lunch had their moment to shine, going back to the operating hours of 3pm-3am on Monday through Thursday and 11am-3am on Friday through Sunday for brunch has offered Blind Bear's staff a routine again and allowed Comans to take a much-needed step back after an exhausting year personally and professionally.
"It's almost like a new place to me, more of a restaurant menu," Comans reflects, "and my position is different. Hiring a general manager, stepping back from bartending, having a regular sleep pattern, going to therapy, and generally working on my own self-care -- I've been making myself a priority, which was much needed after turning 45 and going into our 10th year at Bear. After my close friend and my dad passed, this crazy year of changes, and finding someone amazing and loving who I enjoy spending time with so much, I made a conscious decision to start living life instead of surviving it. As it's been said, 'Happiness is a journey, not a destination.'"
One of the beautiful things about Memphis is that it's a city filled with good-hearted people. Downtown Memphis especially is a family, and when you visit the locally owned businesses, you'll feel that. Even Comans can't help but get a little emotional when asked what she's proudest of through the whole experience: "I'm just happy we are able to evolve and have the tremendous support of our 'regulars' that stood by us!! It has truly been heart--not just warming, but absolutely--melting." In her newfound downtime, you can often find the owner herself watching like a proud Momma Bear from behind the one-way mirror or laughing at the table next to yours, finally catching her breath.
Comans' dream of creating a unique, inviting, friendly, and fun space is thankfully still alive in downtown Memphis. It's her name on the paperwork, but she'll be the first to say that Blind Bear "belongs to all of us, and that means the world to [her]." It's the place to go when you want to relax, be authentic, and have some laughs. No matter when you stop in, there's always someone "ready and willing to listen, encourage, boost, grieve, celebrate, or help." Blind Bear's a truly special place. "More than a diner or a restaurant," Comans explains, "it's a family home."
Welcome home, Memphis. We'll save you a stool.
#Reopening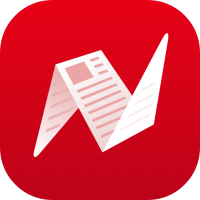 This is original content from NewsBreak's Creator Program. Join today to publish and share your own content.