(CHICAGO) Welcome to the daily roundup on this sunny (for now) Wednesday, October 13. Get out there and enjoy the sunshine while you can. Rain is expected later this afternoon.
Let's dive right in for today's top stories.
The country is facing a supply shortage on almost everything, which will affect Christmas shopping in Illinois. Shortages of goods mean holiday gifts like electronics, clothing, and toys, ingredients for holiday meals, and even Christmas decorations could be hard to find this season.
What's the issue? Currently, 100 cargo ships are sitting off the California coast filled with supplies. But transporting the products from the ships to the rest of the country has been challenging since toilet paper shortages rocked the start of the pandemic.
The Biden administration has purchased 65 million pediatric doses of the Pfizer Covid vaccine, which they hope to distribute soon. The White House has notified Gov. Pritzker to get ready to start vaccinating children age five and older by early November.
The government is waiting on the FDA for final approval of the vaccine for kids aged 5 to 12.
In sports, the White Sox were eliminated from the playoffs by the Houston Astros on Tuesday afternoon. It was a dismal score of 10-1.
Despite the disappointing loss, some fans are looking on the bright side. David, of Gage Park, told the Chicago Sun-Times the Sox, "brought a lot of great joy to me from what happened last year to now this and that, it brings me pride to my city and where I'm from, the part of town I'm from. I've loved it." He continued, "With all the stuff we're going through, the crime and the pandemic … it feels good to have something to root for. I'm a proud South Sider, born and raised here."
And with one season over, a new one begins. Hockey is here. The Chicago Blackhawks have their season opener tonight against the Colorado Avalanche.
Ramova Theater has sat empty for over 30 years, but that is about to change. A restoration project totaling $28 million will turn the dilapidated property into an entertainment venue, restaurant, and brewery.
Deborah Lessner, who grew up near the theater, told Block Club Chicago, "I'm so excited. It's been ages. It was such a shame to watch it go to waste. Do you know how many of us had our first kiss in this theater?"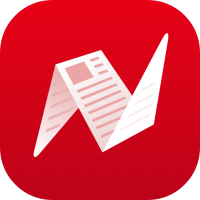 This is original content from NewsBreak's Creator Program. Join today to publish and share your own content.
Want NewsBreak stories delivered directly to your phone? Download the NewsBreak App here. (Full disclosure: I do get a small commission if you click my referral links.)