The former Chicago Bulls star, six-time NBA champion, and two-time Olympic gold medalist dropped his original asking price from $3.1 million to make the sale.
Scottie Pippen's 10,000 square foot, 13-room mansion in Highland Park has been on and off the market for the last five years.
Pippen, who now lives in Los Angeles, put the house up for sale in June 2016 for $3.1 million. Since then, he has lowered and raised the price multiple times and occasionally rented the mansion out from $15,000 to $18,000 monthly.
A rare Airbnb opportunity
This July, Pippen famously offered his luxury property for three nights only on Airbnb for $92 per night to fans in celebration of the Olympic Games in Tokyo.
The lucky few who were able to participate received a virtual check-in greeting from Pippen himself and the opportunity to watch the Olympics from his home theater.
The reviews were all positive with one reviewer stating, "Great crib! Loved the basketball court. Had so much fun lounging in the jacuzzi and watching USA basketball!"
Michael Jordan's mansion is also for sale
Pippen is not the only former Bulls star with a mansion to unload in Highland Park.
Michael Jordan's nine-bedroom, 56,000 square foot property, located just two miles from Pippen's former house, is on the market for $14.85 million. Though it's down from the original asking price of $29 million in 2012, it's still the most expensive house on the market in Highland Park.
About Pippen's former home
Pippen bought the Highland Park house in 2004 with his then-wife, Larsa, for $2.3 million.
According to Realtor.com, the mansion sits on a 2.66-acre lot and includes the following:
5 bedrooms
5-1/2 bathrooms
vaulted ceilings
2 fireplaces
2 separate primary bedroom suites
two-story living room
an infinity pool with a waterslide and waterfall
a professional gym
basketball court
movie theater
wine cellar
8 car garage
Additionally, the basketball court includes a large rendering of Pippen's Bulls uniform on the floor
If you're curious what the tax bill is for a property like this, the Chicago Tribune reported Pippen's property tax for 2020 was $46,908.
There is no record yet of the buyer.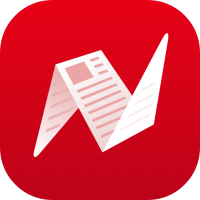 This is original content from NewsBreak's Creator Program. Join today to publish and share your own content.
Want NewsBreak stories delivered directly to your phone? Download the NewsBreak App here. (Full disclosure: I do get a small commission if you click my referral links.)