(CHICAGO) Welcome to the daily roundup on Friday, October 8. We've almost made it to the weekend, and a lot is going on in and around the city.
President Biden visited Elk Grove Village yesterday to talk about Covid vaccines and economic recovery, the Chicago marathon is back, and an Indiana Dunes beach is closed yet again due to a leak from US Steel.
In other news, chicken lovers rejoice, you can now get Harold's Mild Sauce at your local supermarket.
There was an unidentified "sheen" on the water of Lake Michigan yesterday near the U.S. Steel plant which appeared to be oil. Due to the apparent leak, the Portage Lakefront and Riverwalk shoreline areas are currently closed.
This is the second leak by the steel plant in the past two weeks. Lynn McClure, senior director for regional programs at the National Parks Conservation Association, said in a statement to the Sun-Times: "Indiana Dunes is a national park — it deserves better than this, and so do the millions of people who visit its shores each year."
President Biden landed at O'Hare airport yesterday to pay a visit to Elk Grove Village to talk about Covid vaccines and Chicago businesses.
"Today I'm calling on more employers to act," Biden said. "My message is: require your employees to get vaccinated, vaccinations are the way we're going to beat this pandemic finally."
The Chicago Marathon is this Sunday, October 10. Officials expect thousands of runners and large crowds. Here's the scoop on how to track friends and family members running in the race.
If you love Harold's Chicken, you are in luck. You can now buy the mild sauce at grocery stores in the city and suburbs. Harold's owner Kristen Pierce told Block Club Chicago the sauce is in such high demand that people even as far away as Alaska and Hawaii have been seeking it.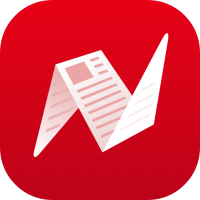 Want NewsBreak stories delivered directly to your phone? Download the NewsBreak App here. (Full disclosure: I do get a small commission if you click my referral links.)
This is original content from NewsBreak's Creator Program. Join today to publish and share your own content.