Several of these alien-looking mushrooms appeared one day growing out of the mulch near my child's playset.
A quick internet search told me that this strange fungus in my suburban Chicago yard is a Mutinus elegans, commonly known as elegant stinkhorn, dog stinkhorn, or the devil's dipstick.
Though I had never seen one before, it is commonly found in Illinois and grows in the summer and fall, either in forests or yards, usually in mulch.
I was in a hurry to identify the odd thing because my dog had rushed over and swallowed one of the red, fingerlike mushrooms whole before I could even react. I needed to know if my next move was taking her to the emergency vet to get her stomach pumped.
Fortunately for my pug, myself, and my bank account, the elegant stinkhorn is not a poisonous mushroom. Although some dog owners have reported their dogs did get sick after ingesting a stinkhorn. My dog, with her iron stomach, was fine. But I have been removing the mushrooms when they pop up to avoid any issues.
Why is it called a stinkhorn?
Because the smell is atrocious. However, it does have its reasons for being so smelly.
The stinky odor doesn't just attract my dog, it attracts insects. The insects land on the mushroom and feed on it, getting the sticky spores stuck to their legs. Then they fly away and land elsewhere, spreading the spores.
History of the stinkhorn
There is a very bizarre story involving Charles Darwin's daughter, Etty, and stinkhorn mushrooms. Allegedly, Etty was highly offended after spotting the mushrooms due to the certain shape of the fungus (which I'm not getting into here, you can see it for yourself in the pictures.)
Her worries were not just for herself but extended to the morality of her maids. To protect their innocence, she would spend her days gathering the smelly stinkhorns and burning them.
How to get rid of stinkhorn mushrooms
According to the University of Illinois Extension, there is no getting rid of them.
"Probably the most asked question is, How do I get rid of these things?"
There is nothing you can do to eradicate these foul-smelling fungi. You can remove the egg stage, but more will form from the mycelium present in the organic matter. If there were no organic matter, there would be no stinkhorns; but then your landscape would be unattractive, as plants need organic matter to thrive. Dr. Volk's advice is to try to enjoy these wonders of nature."
The morning mushroom hunt
I feel a bit like Etty as I search my yard to remove these each morning. Of course, my reasons have nothing to do with morals and everything to do with keeping my dog from eating large amounts of stinkhorn mushrooms, which even though not poisonous, is just too gross for me to witness daily.
Do you have weird mushrooms growing in your yard?
You can check out this useful pdf poster from the Illinois Department of Natural Resources to help identify commonly found mushrooms in Illinois.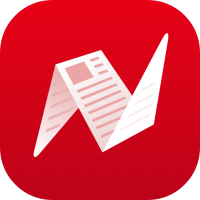 Want NewsBreak stories delivered directly to your phone? Download the NewsBreak App here. (Full disclosure: I do get a small commission if you click my referral links.)
This is original content from NewsBreak's Creator Program. Join today to publish and share your own content.