(CHICAGO) Welcome to the daily roundup on this cloudy Wednesday, October 6th.
In the news today, officials seized 41 fake Covid vaccination cards and misbranded ivermectin tablets at O'Hare, the Chicago marathon is this weekend, and Chicagoans should brace themselves for high heating bills this winter.
Also, two zebras escaped from a suburban pumpkin farm, and where to find a beef sandwich that will put you in a meat coma.
Read on for all this and more.
O'Hare has had a real problem with fake Covid vaccination cards and ivermectin pills coming in.
U.S. Customs and Border Patrol announced the seizure of 41 fake vaccination cards that were labeled as PVC pipes and greeting cards in shipments originating from China.
According to Crain's Chicago Business, the average Chicago household is going to have an increase of 35% higher natural gas bills this winter. And the suburbs will have it even worse. If Chicago gets a particularly brutal cold spell, expect to pay higher than average heating bills.
Crain's says if we get a normal winter, the average household in Chicago is going to spend an average of $188 per month.
In the bizarre news today, two zebras escaped from an indoor zoo at Goebbert's Pumpkin Patch in Kane County. They put both the Illinois State and Pinegree Grove Police on a two-hour chase along Route 47 and Reinking Road.
Fortunately, the zebras were unharmed during their escape and were safely returned to the pumpkin farm.
It's unlikely Chicagoans will ever agree on where to find the best Italian beef sandwich, but Johnnie's Beef in Arlington Heights surely tops the list.
And finally, the Chicago Marathon is back this Sunday after last year's cancellation. Find out all the details on how to watch it and cheer on your favorite runner.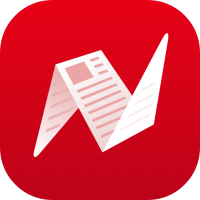 Want NewsBreak stories delivered directly to your phone? Download the NewsBreak App here. (Full disclosure: I do get a small commission if you click my referral links.)
This is original content from NewsBreak's Creator Program. Join today to publish and share your own content.