(CHICAGO) Welcome to the news roundup on this overcast Tuesday, October 5th where we look at what's happening in Chicago today.
How might a WBEZ/Sun-Times merger change how Chicagoans get their news? Mayor Lori Lightfoot exchanged harsh words with Cook County State's Attorney Kim Foxx over a deadly gang shooting and Billionaire Ken Griffin suggested he may move Citadel out of Chicago due to the city's problems with crime.
Finally, head over to Humboldt Park this weekend to check the opening of a new cocktail and natural wine bar that boasts a large outdoor patio.
An announcement of a possible merger between the Chicago Sun-Times and WBEZ took even their employees by surprise. The merger could mean WBEZ's historically free content that has always been available to all could end up behind a paywall.
A merger between the two would create one of Chicago's largest newsrooms, but how it would affect how the city gets its news remains to be seen.
"Having been a prosecutor myself, having been briefed and looked at the evidence myself, I see ground for charges," Lightfoot said.
That was Lightfoot's response to news that charges will not be brought in the gang shooting that happened in the North Austin neighborhood on Friday, despite there being video evidence available.
Foxx's response in a statement included the following, "The detectives reached out to our office on Friday and acknowledged at the outset that given the chaotic nature at the scene they were unable to determine how the events unfolded."
Billionaire Ken Griffin, founder and CEO of the hedge fund Citadel is not happy with the violence plaguing the city of Chicago.
"It's becoming ever more difficult to have this as our global headquarters, a city which has so much violence," Griffin said. "I mean Chicago is like Afghanistan, on a good day, and that's a problem."
The popular Ukrainian Village tavern EZ Inn's owner is trying his hand at a cocktail and natural wine bar in Humboldt Park. The bar is set to open this Friday or Saturday, be sure to check their Instagram account for details.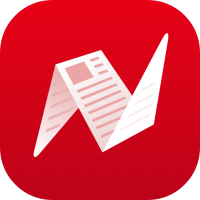 Want NewsBreak stories delivered directly to your phone? Download the NewsBreak App here. (Full disclosure: I do get a small commission if you click my referral links.)
This is original content from NewsBreak's Creator Program. Join today to publish and share your own content.