The Fox News headline suggests Duckworth is unethically dodging her Illinois property taxes. In reality, she is accessing legal benefits available to her as a disabled war veteran.
Fox News received some backfire on Twitter over the weekend after a Tweet about U.S. Senator Tammy Duckworth (Democrat-Illinois). The Tweet read, "Democrat Tammy Duckworth hasn't paid property tax on her Illinois home since 2015, report says."
The tweet linked to the article, "Democrat Tammy Duckworth slammed for getting tax break on her Illinois home." According to Fox News, "The U.S. senator's income is too high to justify her tax break, even though she gets it for being a disabled military veteran, a tax watchdog in Chicago suggests."
The article references another article by the Chicago Sun-Times, in which complaints are made about property tax breaks in Illinois for certain groups, including for disabled vets.
Duckworth is a war hero and double amputee
Duckworth (Democrat-Illinois) is a war veteran who suffered an injury when her helicopter was gunned down by Iraqi insurgents in 2004 during the Iraq War. Resulting from the attack she lost both of her legs and some mobility in her right arm.
Illinois, like many states, provides housing benefits to disabled vets
The state of Illinois provides an array of housing benefits for veterans. Since 2015, in Illinois, "veterans with a service-connected disability of at least 70% are exempt from paying property taxes on their primary residence."
According to the Sun-Times article, Duckworth has accessed this tax break since 2015. Although she does pay property taxes on a second home she and her husband own in Virginia. Like Illinois, Virginia also offers tax breaks for disabled vets, but Duckworth's house there does not qualify because it's not her primary residence.
How did Twitter respond?
The response from many on Twitter has been questioning why Fox News is condemning providing benefits to a war hero who experienced a 70% disability in the line of duty.
Tennis star, Martina Navratilova had this to say, "Is that the best you got? You mean our war hero Senator Duckworth should pay taxes when she is not required to do so? Wtf is wrong with you guys?!? Is this what you mean when you say SUPPORT OUR VETERANS?!?"
Mark Hertling tweeted, "Nice job, @foxnews. Very little research would provide you information that all veterans receive a disability assessment on leaving the service & many (most) states provide property tax reduction based on the percentage of disability."
And from Steve Benyon, "In Illinois, a veteran with a 70% or more disability rating is exempt from property taxes on their primary home. Duckworth is a double amputee."
Finally from VoteVets, "Let's get something CLEAR: @TammyDuckworth proudly served our country, lost her legs, and EARNED that benefit. We'd say FOX News is a cancer on our national discourse but that would be an insult to cancer."
What do you think?
Should U.S. veterans harmed during service receive tax benefits? Or do you feel there should be a cutoff based on income level? Let me know your thoughts in the comments.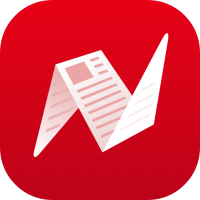 Want NewsBreak stories delivered directly to your phone? Download the NewsBreak App here. (Full disclosure: I do get a small commission if you click my referral links.)
This is original content from NewsBreak's Creator Program. Join today to publish and share your own content.