(CHICAGO) Welcome to today's highlights for the latest happenings around Chicagoland.
The weekend is almost here and a lot is going on around town. Some top events include the Chicago Pride Fest and Andersonville's Wine Walk. So be sure to get out there and enjoy some of the last few weekends of warm weather before the cold sets in for the winter.
Here's the latest news you may have missed this Friday, October 1st:
Although the eviction moratorium ends in Illinois on Sunday, Cook County has announced a relief program for people that need help. Starting Monday, residents of Cook County can apply for emergency rental assistance through the county's website.
Jenny McCarthy and Donnie Wahlberg love to show off their impressive St. Charles home on social media. The spacious pad comes with a golf course, swimming pool with grotto, waterfall, and slide, and a private nature path.
West Side health clinics have stepped up their game by working with community groups, schools, churches, and block clubs to reach out and educate residents about the Covid vaccine. And it's working.
The Chicago Department of Public Health reports that 72.9% of Chicagoans have had at least one dose of the Covid vaccine. Mayor Lori Lightfoot had set the goal for Chicago at 77% by early December.
"We have been making really good progress in Chicago against COVID, and that is thanks to the way our 77 communities have stepped up," Chicago Public Health Commissioner Dr. Allison Arwady. "The reason we have pegged 77% as a goal here is not that 77% is a magical number in terms of hitting herd immunity, but it reflects those 77 communities."
The Lyric Opera will be presenting its first Spanish-language opera on the mainstage this fall.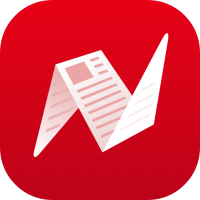 Want NewsBreak stories delivered directly to your phone? Download the NewsBreak App here. (Full disclosure: I do get a small commission if you click my referral links.)
This is original content from NewsBreak's Creator Program. Join today to publish and share your own content.