Stink bugs are creeping into northern Illinois homes this fall. Here's how to handle it without making a stink.
If your first instinct is to squash a bug when you find it in your house, think twice if it looks like the marmorated stink bug. You can spot these large brown bugs by the marbled pattern on their backs.
An invasive species from Asia
Brown marmorated stink bugs made their way from Asia to the U.S. in 2001. They were first found in Pennsylvania and have been seen in Illinois since 2010. Unlike the stink bug that is native to the midwest, these pests are a concern for farmers as they are capable of causing a lot of damage to crops.
Ken Johnson of the University of Illinois Extension warns, "It's primarily a nuisance pest, getting into people's houses. But this one is also a pest on crops, fruits, and vegetables, stuff like that."
They creep into homes in the fall
According to the Morton Arboretum in Lisle, in the Chicago area, these insects will try to get into homes in the fall for warmth. Though an annoyance, they don't bite humans or carry diseases.
They can get in through the smallest cracks in places you might never notice, like your roofline leading to your attic, or basement foundation.
They won't emit a smell unless threatened. But when they do, they can spray their odor up to several inches. And the smell can remain for hours.
How to get rid of them without a bad odor
If you find these invaders in your home, you can follow these steps from Kelly Allsup, horticulture educator at the University of Illinois at Urbana-Champaign:
Caulk cracks and crevices around your home in early fall to prevent stink bugs from getting in your house.
Repair windows and make sure they close tightly. Put sweeps on your doors to keep the bugs from crawling underneath.
If you find them in your home, use a vacuum to suck them up or drop them in soapy water.
If you have a bad infestation you may want to consider spraying pyrethroids around the perimeter of your house.
Allsup told NBC5 Chicago, it's not recommended to spray insecticide inside your house, as that has been shown to be ineffective in controlling stink bugs.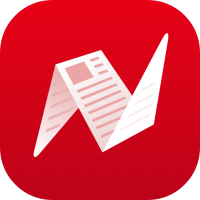 Want NewsBreak stories delivered directly to your phone? Download the NewsBreak App here. (Full disclosure: I do get a small commission if you click my referral links.)
This is original content from NewsBreak's Creator Program. Join today to publish and share your own content.