Read on for the red flags experts warn about that can help you prevent yourself from getting romantically involved with a narcissist.
"Watch out for the guys that seem too good to be true." That was the first bit of dating advice my mother gave me when I was a teen. I should have listened better. I fell for some seemingly perfect guys that turned out to be complete disasters.
My first mistake was falling for a very handsome boy who was probably a bit too old for me. He seemed utterly perfect, and my friends were all jealous.
But his rapt attention towards me faded after only a couple of weeks. It seemed so abrupt to me. We went from soulmates to a night out where he completely ignored me. And after that, I never heard from him again.
"What did I do wrong?" I lamented to my friends. What I didn't understand at the time was the only thing I did wrong was trusting someone who was throwing dozens of red flag warnings my way. If only I'd had the experience to recognize it.
But there are ways you can spot one coming. Here are some signs you can use to recognize narcissistic behavior on the very first date.
What is a narcissist?
First, let's look at how psychologists identify narcissism. Narcissism is not an all-or-nothing type of concept but more on a spectrum. The Narcissistic Personality Inventory measures where a person falls with higher scores meaning greater levels of narcissism.
A person with the traits of a narcissist tends to:
Show a lack of empathy for others.
Wants to be greatly admired.
Desires to be the center of attention.
Has expectations of special treatment.
Unsurprisingly, people with high levels of narcissism often struggle in romantic relationships.
How to spot a narcissist on your first date?
They talk mainly about themselves. Does your date show a true interest in what you have to say? At the end of the night, do you feel you both learned something about each other? Or was it mainly a monologue from the other person?
They are full of complaints. A narcissist feels entitled and wants special treatment from everyone. If your date has a litany of all the ways in which they were wronged by the world, watch out.
They demand your full attention at all times. If you take a minute to answer a text or make a phone call and your date becomes sarcastic or teasing, you may be dealing with a narcissist. Of course, everyone wants someone's full attention on a date, and if you're buried in your phone you can expect anyone to be frustrated. But a narcissistic personality will have trouble accepting any time you divert your attention away from them.
Love at first sight. This may happen in the movies, but in real life, it takes some time to get to know someone before falling in love. Narcissists tend to go all in very suddenly. Experts call it "love bombing" and it can sweep you right off your feet. But don't expect it to last.
They love to brag. It's obvious when someone brags openly, but watch out for humble bragging. Narcissists with strong social skills may slip in their brags more discretely.
Getting involved with a narcissist can put you on an emotional roller coaster. If your instincts tell you something feels wrong or seems too good to be true, trust yourself.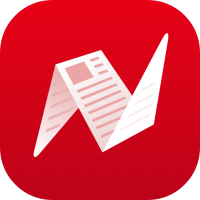 This is original content from NewsBreak's Creator Program. Join today to publish and share your own content.
Want NewsBreak stories delivered directly to your phone? Download the NewsBreak App here. (Full disclosure: I do get a small commission if you click my referral links.)