(CHICAGO) Welcome to Chicago's daily roundup for this Thursday, September 30. What's happening in Chicago today?
The weather continues to feel summery, but enjoy it while it lasts, as this weekend could bring showers and thunderstorms to the area.
The latest news in Chicago: The return of fall means stink bugs, four puppies were rescued from a fire in Fuller Park, and this weekend brings the Women's March to Chicago.
Read on for this and more of today's top happening around Chicago:
When the weather cools, stink bugs start trying to get inside. But you'll be sorry if you smash a stink bug you find in your home. The insects let off a horrible stench when crushed. But there are some simple ways to get them out of your house without letting them emit the putrid smell.
Some tips include vacuuming them up and making sure to seal up all those cracks and crevices where they might be getting in.
Several buildings caught fire in Fuller Park on the South Side early this morning.
Fortunately, no injuries were reported. But during the search for people, firefighters found four puppies trapped inside a burning building. The paramedics cared for the puppies and provided oxygen.
This Saturday, several women's rights rallies are taking place around the area. The main event will be held at Daley Plaza in Chicago.
Suburban locations include Aurora, Buffalo Grove, Elgin, Glenview, and Palatine. A Sunday event is planned for Naperville at the Riverwalk Free Speech Pavillion to honor the memory of Rosie Jimenez, a woman who died of complications from an illegal abortion she obtained in 1977.
World-famous architect, David Adjaye, known for projects such as the National Museum of African American History and Culture, has been recruited to design buildings in Chicago's Old Town neighborhood, including the former site of the old Treasury Island Grocery Store.
Adjaye spoke to the community during a virtual event Wednesday, "Chicago has this extraordinary heritage of architecture, and Old Town was sort of the roots of that. The neighborhood has beautiful two- to three-story, Victorian-style architecture, which is why that part of the city is so distinct."
And finally, check out this video from NewsBreak's Adam and Madalyn for a wild take on the hot dog. Have you ever tried a filet mignon hot dog?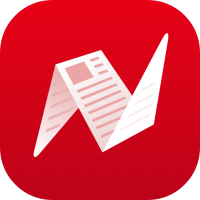 This is original content from NewsBreak's Creator Program. Join today to publish and share your own content.
Want NewsBreak stories delivered directly to your phone? Download the NewsBreak App here. (Full disclosure: I do get a small commission if you click my referral links.)