I still send her gifts. She might come back one day.
My daughter always gets me into these things. I am not a gamer. And yet, a few years ago she had me playing Minecraft. She'd send me out to collect coal and iron while she stayed in decorating the house.
If I found a diamond, she would appear, demanding all of my hard-earned spoils. When she built, she'd task me with jobs, throwing blocks at me and telling me to get busy building the floor of her mansion.
And though I often read about the negatives of screentime for little ones, I didn't let myself worry too much. We played together. She'd bounce on her little trampoline in the middle of the living room, happily chattering away while playing.
As she grew older, our lives became busier, and we had less time to play Minecraft together.
Then came Covid, and for about a year, we were home all the time.
Remote learning in the spring of 2020 turned into a strange and empty summer. Remember 2020? Everything was closed. There were no summer camps, no water park, no pools, and no movies.
So we played a lot of video games.
That is when my daughter introduced me to Animal Crossing: New Horizons. And though she has long since moved on from the game, I can't seem to give it up.
Island Time
We found a peaceful place playing the game where none of the resident villagers needed to wear masks or socially distance. Nor do they argue about it. Occasionally, one of them will get sick. They'll sit at home sneezing and looking miserable. No worries! All you have to do is give them medicine, and they're as good as new.
My daughter still tasked me with jobs. She expected me to stay up past her bedtime and watch for shooting stars on my island. In the morning she would head over to harvest the star fragments on my beach. She needed bells, lots of them. So I dutifully rush around my island doing jobs to collect them for her.
At first, I told myself I was playing this game for her. To give us a connection and to give her something to do during that strange summer.
But now, life is back to semi-normal. She's busy with other activities. And yet, I still go on to check on my island several times a week.
A peaceful game
I found myself drawn into the peaceful, simple world. What's going on here? How did I get sucked into an obsession with a children's game?
Psychological Benefits of Life Simulating Video Games
There are mental health benefits to playing life simulation games.
The social aspect. My daughter couldn't visit friends during lockdown, but they did visit each other's islands. These days she still occasionally plays with friends after school.
It's under our control. Different from the real world, you've got control over your Animal Crossing world.
It's an escape. It's not an overly complex game that provides a distraction, yet makes you frustrated. There isn't much of a learning curve for Animal Crossing, yet it's still satisfying to accomplish in-game goals.
It's soothing. The game follows the real clock. The slow-paced nature of the game is similarly satisfying to other real-world tasks like gardening or knitting.
There's no final goal. This game never ends unless you decide to stop playing. But even if you do, your island is still there waiting for you to come back. Although it may be covered in weeds.
I'm going to keep up with my island because I know my daughter will play with me again one day. And when she does, she'll need bells.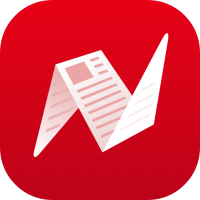 This is original content from NewsBreak's Creator Program. Join today to publish and share your own content.
Want NewsBreak stories delivered directly to your phone? Download the NewsBreak App here. (Full disclosure: I do get a small commission if you click my referral links.)