What's happening in Chicago on Monday, September 27? Welcome to today's daily roundup of breaking news you may have missed.
(Chicago) In the news today: Northwestern's fraternity activities are suspended due to drugging allegations, a petition to save Navy Pier's Crystal Gardens has racked up 15,000 signatures, and the Bears suffered a humiliating loss yesterday to the Browns.
As for the weather, fall may officially be here, but it feels more like a nice summer day. Though it may seem like the perfect weather to hit the beach, watch out for some dangerous waves expected at Lake Michigan this afternoon.
Read on for details:
The university issued an alert to Northwestern students warning of alleged drugging incidents occurring on campus at fraternity houses. All fraternity activities will be suspended for the next three weeks while the university investigates the allegations.
At least 200 students protested outside of the fraternity house that is involved in the complaint to demand Greek life be abolished and offer support to the alleged victims.
The Crystal Gardens at Chicago's Navy Pier is a one-acre space that is free to the public to enjoy and often used by sightseers hoping to take a break from the cold weather on a chilly day.
However, a new paid attraction, Illuminarium, is expected to take its place. Residents are speaking out against losing this beloved Chicago indoor garden space, and a petition to save the Crystal Gardens has already amassed 15,000 signatures in just 11 days.
The Chicago Bears suffered through a humiliating loss with a severe lack of offense against the Cleveland Browns on Sunday.
Justin Fields had this to say about the rough game, "The way I feel right now, I'm not used to this," he said. "I don't like feeling like this. … Literally while I'm saying this, I'm getting goosebumps because I just don't like feeling like this. So I'm just going to get back and I'm going to work."
Finally, here are two reasons not to swim in Lake Michigan today
and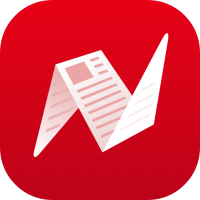 This is original content from NewsBreak's Creator Program. Join today to publish and share your own content.
Want NewsBreak stories delivered directly to your phone? Download the NewsBreak App here. (Full disclosure: I do get a small commission if you click my referral links.)