The Bill is in response to disruptive anti-mask protests occurring outside as students enter their school building.
Introduced on September 21, 2021, IL HB4151 "creates the offense of disorderly conduct in a school zone." Sponsored by Illinois State Representative Terra Costa Howard this bill states the following:
Knowingly displays signs, engages in oral protest, education, or passing leaflets or handbills within 300 feet of school premises, from one hour prior to the start of the school day until one hour after the school day ends.
Knowingly approaches within 8 feet of an individual who is within 300 feet of school premises for purposes of displaying signs, engaging in oral protest, education, or passing leaflets or handbills, from one hour prior to the start of the school day until one hour after the school day ends.
Provides that disorderly conduct in a school zone is a Class A misdemeanor.
Why did this Bill come about?
When the delta variant began spreading this summer and leading to higher infection rates, Governor Pritzker announced a mask mandate for Illinois schools. However, some parents and community groups waged protests against the mandates.
Due to issues such as mask mandates, gender identity, and critical race theory, school board meetings across the country have become contentious affairs.
But some groups of protestors have taken it beyond the school board meeting directly to the school, and to the students.
Anti-mask protests at a Glen Ellyn elementary school
In Glen Ellyn, some parents are growing frustrated with a group of protestors that meets outside their elementary school every morning to decry the mask mandate.
One protestor and former GOP state representative and gubernatorial candidate, Jeanne Ives, told WGN-TV she is protesting for children's rights, "We're standing up for our children, we're standing up for our individual rights and these people want to be an arm of the government."
However, some parents say the protests are getting out of hand. One parent told WGN, "One gentleman likes to say, 'heil Hitler,' or call the Hitler youth. It's offensive to me."
Erica Nelson a former District 41 school board member told the Daily Herald "I've heard offensive, crude and inappropriate language directed at children and their parents, including a sign that reads in large white letters, 'masks equal muzzles."
The Chief of Police, Philip Norton told parents he cannot stop the protests under First Amendment rights. But District 41 School Board President Robert Bruno would like the intimidation of children to end, "A child's walk to school should not be subject to threats, intimidation, or menace," he said.
Not just in Illinois: An injunction in Washington
In Vancouver, Washington a judge has banned protestors from gathering within a mile outside of Vancouver Public School buildings. Some students had reported being able to hear the protestors chanting from inside their classrooms and said they were called names as they walked to school.
Is this Bill a violation of the First Amendment?
Critics of the Bill have stated that it violates the First Amendment right of Americans to hold a peaceful protest.
The language of the bill does not prevent groups from protesting. What it does is prevent them from doing is protesting or handing out fliers within 300 feet of a school building during the school day.
Glen Ellyn resident Karin Daly who stands as a "human shield" between the protestors and the children walking with their parents told the Herald, "I think actually we're all failing our children in keeping them safe from a mental health perspective in terms of having to witness this, but also just for their physical safety."
A local parent group, Parents for Progress, has created a petition on Change.org in support of the Bill.
Studies have shown that face masks are an effective tool to prevent the spread of Covid.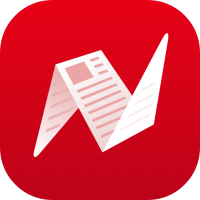 This is original content from NewsBreak's Creator Program. Join today to publish and share your own content.
Want NewsBreak stories delivered directly to your phone? Download the NewsBreak App here. (Full disclosure: I do get a small commission if you click my referral links.)