If you dislike the time change in fall and spring, you're not alone. Some Illinois lawmakers would like to stop moving the clocks altogether.
This year, the clocks go back for daylight saving time (DST) from standard time at 2 AM on November 7th, giving us an extra hour of sleep. However, it takes away an hour of sunshine at the end of the day. And before you know it, we'll be in the dark days of winter when the sun sets sometime before 5 PM in Chicago.
While some people love the extra hour of sleep in the fall, others hate losing the daylight and find moving the clocks disruptive. Small children and dogs, for example, do not always handle the twice-a-year adjustments very well.
More than just dog owners and parents of small children, according to the Peoria Journal Star, several Illinois House members on both sides of the political aisle, filed seven different bills last year in an attempt to end the back and forth changing.
They all failed.
Bills to move the clocks forward permanently
This is one topic that both parties can agree on. Democratic and Republican state representatives sponsored a bill to keep DST going year-round. On the opposite side, two Republican members filed bills to keep the standard winter time the one we use all year.
Illinois isn't the only state attempting to stop the clock from flip-flopping. NBC Chicago reports that 15 states in the U.S. have recently passed bills to remain on DST year-round.
But their hands are tied, as states cannot elect to permanently keep daylight savings without federal approval, which has not yet been granted.
A national bill?
There is a chance that DST could become the standard at a national level. Bills have been proposed, but none have passed either the House or the Senate.
States can choose to keep standard time permanent
Although federal approval is required for a change to permanent daylight savings time, the same is not true for standard time.
States could elect to keep the clocks in winter-time, which Hawaii and Arizona already do. Indiana used to not follow DST, but they began changing the clocks in 2006.
What is the purpose of daylight savings anyway?
The main goal of moving the clocks forward in the spring is to save energy. According to Live Science, we have Benjamin Franklin to thank (or blame) for the idea of daylight savings. It was his idea that by moving the clock forward in the spring and summer months, people could take advantage of an extra hour of sunlight.
Before 1966, it got a little confusing with states, and even towns, allowed to determine whether they followed the time change or not and when. But with the Uniform Time Act of 1966, if a state chose to follow DST, they had to follow it on the designated dates.
Ironically, there isn't much evidence to show DST saves a significant amount of energy. But we do know changing the clocks leads to negative effects, like an increased risk of heart attacks on the day after the time change.
For now, we'll have to wait and see if the Illinois state legislature decides to keep DST a permanent fixture or end it completely.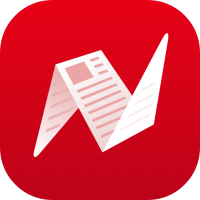 To get NewsBreak stories delivered directly to your phone, download the NewsBreak App here. (Full disclosure: I do get a small commission if you click my referral links.)
This is original content from NewsBreak's Creator Program. Join today to publish and share your own content.