Why I send a note every day in my daughter's lunchbox.
I started sending notes in my daughter's lunchbox when she was in the first grade. As a half-day Kindergartener, I had picked her up at lunchtime to eat at home with me. First grade was the first time in her life she was eating lunch at school.
The truth was, a full day of school was a bit of a transition for her. And for me. I thought about her sitting at the school lunch table with her little lunchbox, hoping she was having fun with her friends. Hoping she was eating her lunch. Hoping she wasn't lonely.
So that's when I decided to stash a little note with her lunch. I wanted her to have a little reminder in the middle of the day that mommy loved her.
I learned from a friend that I could step up my game and buy joke notes from Amazon. The jokes were a hit. She would read them aloud to the table. And I still added a little personal note on the back to let her know I was thinking about her.
I kept it up for years. And then the pandemic happened, and she was back to eating lunch at home again. When she started the 5th grade this year, and school was finally back to being a full day, I asked her if she wanted the notes to continue. Older now, I was afraid my little note might embarrass her.
She was shocked I'd consider not sending the notes. So I went back on Amazon and found another set of joke notes to send. A few other kids at her table get joke notes also, and they take turns reading the jokes to each other.
Mornings are hectic, but it takes about 30 seconds to write her a note. On days I'm out of the joke notes from Amazon, I write a little something on a post-it note. I don't write much. I write things like, "have fun at recess." If I know she has a test after lunch I'll tell her good luck. I tell her I love her. I draw a little picture of a heart. She saves them all, so they must be special to her even though it's such a small thing.
You don't have to spend money for this. You can write your own note on a post-it or a napkin even. Or you can print off DIY notecards from a google search.
Next year is middle school, and with that comes significant changes. I have no idea if a 6th grader will want a joke with a handwritten note from their mom in their lunch every day. This could be the last year of the lunch box note. I'd better appreciate it while it lasts.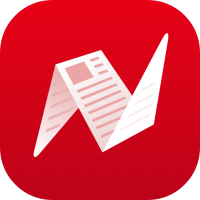 (To get NewsBreak stories delivered directly to your phone, download the NewsBreak App here. Full disclosure: I do get a small commission if you click my referral links.)
This is original content from NewsBreak's Creator Program. Join today to publish and share your own content.