Critics say there are too many exceptions written into the bill
The new bill that passed Tuesday by the Chicago City Council doesn't actually place a ban on plasticware. It does propose to limit how much gets passed out by allowing restaurants to provide plastic foodware to customers only when the customer requests it.
Single-use foodware has been defined broadly as everything from napkins to condiment packets to plastic utensils.
Supporters of the bill say that any change is good, even when it's a small change. "It's moving the needle forward," Angela Tovar, Chicago's chief sustainability officer told WTTW.
Ald. Samantha Nugent (39th Ward) introduced the bill this June. "Plastic waste is at an all-time high," said Nugent. "The goal here is to take the first step (toward) small, incremental change."
Critics say it's too little too late
For one thing, there are no fines for breaking the rules.
"We feel something that's being disguised as meaningful action won't have a meaningful outcome," said Colleen Smith, deputy director of the Illinois Environmental Council. "Right now we need to make sure any step we take has an outcome that addresses the issue we're trying to solve, which is the proliferation of plastics."
The bill has a lot of exemptions
Some critics say there are too many exemptions. Midway and O'Hare airports and drive-thru restaurants do not need to follow the restrictions. Also, straws, beverage lids, hot drink sleeves, and items used to contain food for delivery and takeout are all exempt.
Further, Chicago's Department of Business Affairs and Consumer Protection will be able to grant waivers to businesses on an individual basis.
A tougher ban proposed earlier this year didn't get very far
The "Plastic-Free Water Ordinance," was proposed in January 2020 by Ald. Scott Waguespack (32nd), but it was never voted on. It did not include exemptions for airports or drive-thrus.
Anne Emerson, Waguespack's chief of staff told Block Club Chicago, "We've been working on a more aggressive ordinance for several years, and we feel this does not go nearly far enough."
According to Block Club Chicago, the Illinois Restaurant Association wanted more concessions to the bill, and they were pleased with the exemptions included.
Why ban plastics?
Over 8 million tons of plastic trash end up in the oceans every year, hurting the environment and killing marine life. Canada has recently enacted a ban on single-use plasticware, and the United Kingdom currently has legislation going through Parliament on a plastics ban. In the U.S., Seattle was the first U.S. city to ban plastic straws and utensils.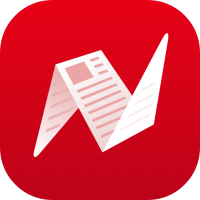 To get NewsBreak stories delivered directly to your phone, download the NewsBreak App here. (Full disclosure: I do get a small commission if you click my referral links.)
This is original content from NewsBreak's Creator Program. Join today to publish and share your own content.