The energy bill needed 36 votes in the Illinois Senate to pass. It barely made it with 37-17. Though a few senate Republicans voted in favor, most Republicans voted against it.
And now the final hurdle of getting the legislation signed into law is all but assured, with Pritzker announcing he plans to sign the bill when it reaches him.
"I'm very proud and pleased to see that Illinois is going to be one of the leading states in the nation when it comes to addressing climate change. This climate bill, this energy bill, really is transformative," said Pritzker.
It's a sweeping bill with supporters saying it will help stave off the disastrous effects of global warming. Opponents warn of brownouts and high electrical bills for residents.
Senate President Don Harmon, a Democratic from Oak Park and one of the bill's sponsors said, "The lasting importance of this legislation is that we will forever have redefined our energy future."
But what does it mean for Illinois? There is a lot packed into this piece of legislation. Here are some of the direct effects on Illinois residents.
Illinois' nuclear power plants will stay open and jobs will remain
Not only do the state's nuclear power plants produce clean, carbon-free energy, they also create many jobs.
Exelon had announced it would begin the process of shutting down its nuclear power plants in Illinois without financial help from the state. But included in the bill is a bailout for $694 million in aid to keep the plants running.
Residents will get $4,000 rebates for buying electric cars
Chicagoland car buyers will receive rebates from the state when they choose an electric vehicle. The state's goal is to have 1 million electric cars on the roads by 2030. Also, rebates will be offered for adding charging stations.
New emissions standards for fossil fuels
Climate change is creating extreme weather events such as wildfires, droughts, and flooding. According to the Intergovernmental Panel on Climate Change, there is a more than 95% probability that global warming has been caused by humans. And much of that is brought on by the burning of fossil fuels.
In the new bill, coal and natural gas plants will need to be carbon-free by 2045.
Encourage wind and solar power energy
By 2050 Illinois pledges to be using 100% clean energy from sources such as wind and solar power.
It won't be a sudden replacement, but a gradual increase in clean energy and a decrease in fossil fuels.
What will it cost consumers?
This is the question on everybody's minds. However, it's not clear yet what the exact amount will be. Estimates have ranged from $4.50 to $15 per month for single-family homes.
According to a cost analysis done by AARP Illinois, the cost would be $15 more per month. But sponsor of the bill, Democratic Rep. Marcus Evans of Chicago, estimates the cost to be $4.50 more per month.
What is the cost of doing nothing about global warming?
Senate President Don Harmon of Oak Park said before the vote, "We understand the dangers to our environment, the very real threat of climate change, and the need to do something now to protect our future."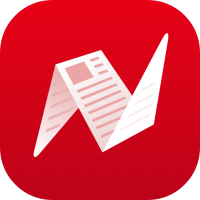 This is original content from NewsBreak's Creator Program. Join today to publish and share your own content.