The Shedd Aquarium is hosting Action Days this fall to clean up along the Lake Michigan shoreline and Chicago River.
Summer is drawing to a close, and Chicago's beach season ended this Labor Day weekend. Now that the crowds are gone and the beaches will no longer be staffed with lifeguards until next summer, volunteers have the opportunity to make a difference by cleaning up the shoreline.
You can help our local beaches by celebrating International Coastal Cleanup Day with the Shedd Aquarium. International Coastal Cleanup Day is held this year on September 18. To honor the day, the Shedd Aquarium is hosting cleanup events during September.
What is International Coastal Cleanup Day?
It's a day where the world comes together and works to preserve and protect waterways and beaches by cleaning up local shorelines. Not only does the day help preserve beaches, but it also raises awareness of the need for healthy waterways.
Action Days with the Shedd Aquarium
The Shedd will host several Action Days this month where volunteers can help habitat restoration and litter cleanup.
Volunteers can expect to perform activities such as picking up garbage, recycling litter, removing invasive plants, and planting native species along the shoreline. And by recording findings of the debris volunteers find, the data can be used to help support science-based litter prevention strategies.
The Aquarium's website states, "Make a difference for the local aquatic world! Volunteer and take action for animals on a Shedd Aquarium Action Day to restore and protect nearby beaches, waterways, and forest preserves. You'll support animals from frogs to fish while having fun and learning along the way."
Montrose Beach cleanup this spring
The Shedd hosted a cleanup in April at Montrose Beach, where the famous piping plover mated pair, Monty and Rose spend their summers.
By picking up trash and helping to restore the shoreline, volunteers helped make sure the couple would have a successful summer season in Chicago.
When and where can you help?
Ping Tom Memorial Park, 1700 S. Wentworth Ave.
Saturday, September 11, 10 AM - 12 PM
63rd Street Beach, 6300 S. Lake Shore Drive
Saturday, September 18, 10 AM - 12 PM
Calumet Beach, 9801 S. Avenue G
Saturday, September 25, 10 AM - 12 PM
To sign up, you can email ActionDays@sheddaquarium.org. The Shedd Aquarium requests that you register ahead of time, as capacity can fill up.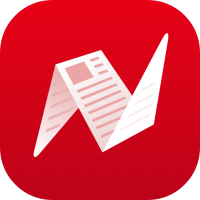 This is original content from NewsBreak's Creator Program. Join today to publish and share your own content.