Proponents of balloon bans cite dangers to animals and the environment when the balloons float back down to land.
A host of balloons gently drifting across the sky may be a beautiful sight, but environmentalists warn there are unknown dangers to wildlife and the environment when the balloons deflate and fall back to earth.
Balloons are often released in Chicago for celebrations, such as weddings and graduations, or for vigils to honor the death of a loved one. But, these balloons released in the city sometimes come back down to earth a couple of miles north of Chicago and land in Lake Michigan.
Scuba diver John Albergo told CBS2 Chicago he often finds deflated balloons in the waters of Lake Michigan. "They don't just sink to the bottom of the lake. They go everywhere," said Albergo.
What is the proposed bill?
House Bill 418 would mean releasing over 50 balloons would be illegal and could result in fines of $500.
The bill came about when a local girl scout troop picked up trash in the suburbs of Grayslake and Gurnee. They found so many remnants of balloons that they contacted State Representative Sam Yingling about the issue.
Yingling introduced Bill 418 at the beginning of the year. The bill passed the Illinois House this spring, and could be up for a Senate vote this fall.
How do balloon releases cause damage?
There are two types of balloons commonly used, mylar and latex. Mylar balloons have a metallic coating and will never biodegrade. Even balloons that claim to be biodegradable will last for years.
Both types of balloons are a threat to wildlife when they eat the fragments or get tangled up in them.
Latex balloons are particularly dangerous to sea life as they can break into tiny plastic pieces and float on the water, resembling food, which birds and fish eat. The balloons cause obstructions in the animals stomachs, resulting in starvation.
It's not just wildlife that suffers
Helium balloons can get caught in high tension power lines, causing power outages to thousands of customers.
This just happened this spring in Champaign and Urbana when some mylar birthday balloons got tangled in the power lines and caused a three-hour power outage to 1,200 residents.
Will the $500 fines be enforced?
Yingling said he would like the focus to be on education rather than collecting fines. He said he is working with experts from the Illinois Environmental Protection Agency to fine-tune the language, with the idea to perhaps eliminate the fine for first-time offenders.
Yingling told CBS2, "There are a lot of positive ways we can honor the memories of our loved ones."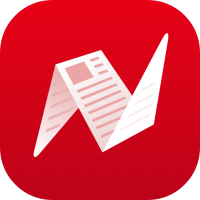 This is original content from NewsBreak's Creator Program. Join today to publish and share your own content.