Volunteers from PAWS Chicago will bring back pets in need of homes from Louisiana shelters this week.
PAWS Chicago announced on its Twitter page on Monday they will be heading to Louisiana later this week to assist animal rescue groups in the area. PAWS is sending volunteers to Louisiana to a safe area unaffected by the hurricane to meet with shelter workers and bring back animals in need.
The animals were already at shelters before Hurricane Ida, and bringing them back to Chicago to find homes will help free space for animals affected by the storm.
What happens to animals during a hurricane?
Although most people bring their pets with them when they evacuate, sometimes pets get left behind. Also, finding an emergency shelter that accepts pets can be difficult. The FDA offers tips for pet owners dealing with floods and hurricanes.
How you can help the pets affected by Hurricane Ida
PAWS is collecting supplies to deliver to Lousiana shelters that have suffered damage and power outages.
PAWS is accepting donations at the PAWS Medical Center (3516 W 26th Street) on Tuesday, August 31, from 10 AM to 3 PM. "With widespread flooding, power outages, and extreme damage to buildings and infrastructure, every item helps."
Items needed include:
bottled water
dry and canned pet food
cleaning supplies
kitten and puppy milk replacer
leashes and collars
flea and tick medication
They also accept monetary donations online here.
Why do Louisiana shelters need help?
Hurricane Ida made landfall on Sunday as a powerful Category 4 storm, causing widespread damage. Shelters in hard-hit areas will need the resources to focus on helping traumatized and injured animals.
PAWS Chicago will help free time and resources to do so by dropping off supplies and taking in dogs and cats that were already in shelters before the storm arrived.
Volunteers plan to leave for the trip on Wednesday morning. However, this could change, and they recommend keeping up with their social media page for updates.
Can you adopt a Lousiana pet?
Yes, according to the PAWS website, "After being medically cleared, these pets will be available for adoption at PAWS Chicago's adoption centers."
How else can you help?
Besides needing donations, pets need foster homes, and PAWS Chicago runs with the help of volunteers.
What is PAWS Chicago?
PAWS Chicago is a non-profit, no-kill animal shelter that helps dogs and cats find homes. PAWS partners with shelters around the country providing help in times of need, such as natural disasters.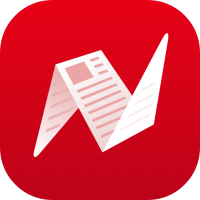 This is original content from NewsBreak's Creator Program. Join today to publish and share your own content.