Beloved family man or ruthless killer? The belongings of the infamous Chicago gangster are being auctioned off by his family, showing two very different sides of the same man.
Any fan of Tony Soprano knows a man that does evil things can be a different person towards his family. Although Tony Soprano is only fiction, Al Capone in reality, seemed to embody the same dual sides.
Today I took a deep dive into Witherell's Auction House website of Capone's auction items. And though the auction isn't live until October 8, you can browse through the items now.
The collection, called "A Century of Notoriety: The Estate of Al Capone," provides a fascinating look at the personal life of Chicago's most infamous gangster, Al Capone.
A Chicago gangster
Capone was a notorious Chicago mobster who came to power during Prohibition, reportedly bringing in $100 million per year selling alcohol on the black market. When you account for inflation, $100 million in 1929 is a little over $1.5 billion in today's value.
All of that money led to turf wars among the Chicago-based gangs, which resulted in the violent St. Valentine's Day Massacre on Chicago's North Side.
But when you explore the items for auction, you can see the juxtaposition between the man responsible for deadly mob wars and a loving family man.
Many smiling photos, mixed in with more sinister items
The first items listed are photos of Capone standing and smiling with family and associates. Many are photos of Capone with his arm around his son. There's a pearl, diamond, and sapphire stickpin, Dresden-style figurines, and plenty of happy family photos.
But browse a bit further, and you reach Capone's pistol. Then it goes back to more photos and a diamond tie bar before you reach his revolver and another pistol.
The items continue on this way. Most looking no more than what you would expect from an estate sale of a normal but wealthy, family until some item from his other, darker side appears.
Keep going you will see more happy photos: wedding photos, a photo of Capone's wife with her dog, and then comes another reminder of Capone's deadly side, a row of more guns, one of them described as "Al Capone's Favorite."
Continue scrolling through the items and mixed in with the guns, you will see antique furniture, artwork, pocket watches, and fine china.
A criminal, but also a philanthropist and loving family man
The man reporters called Public Enemy Number One was also dearly loved by his family.
His granddaughter, Diane Capone would like the public to see a different side of her grandfather. "He was very loving, very devoted to family, very generous, and the letter that we have is such a poignant, beautiful letter from a father to his son," said Diane Capone. "These are things that the public doesn't know about."
However, not everyone believes there should be an auction. Nina Salarno, president of the advocacy group Crime Victims United of California, is not pleased about the selling of Capone's items. "Those victims also have surviving family members, and now we're glorifying what he did to them by selling his memorabilia."
Brian Witherell, founder of Witherell's Auction House explained, "We want to handle things that aren't objectionable to a lot of people, but we still can't rewrite history. He was a legendary figure. I think his judgment comes from somebody other than me."
Diane Capone plans to donate some of her proceeds to charity, much like the soup kitchens her grandfather used to sponsor in Chicago during the Great Depression.
She admits the contradiction in his behavior, "I don't have a clue how a person would be capable to live the public life that he did and be the family man that he was," she said.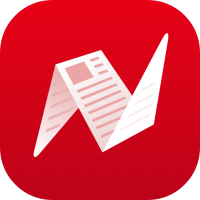 This is original content from NewsBreak's Creator Program. Join today to publish and share your own content.